Booker T Clarifies Previous Comments On CM Punk's Social Media Statement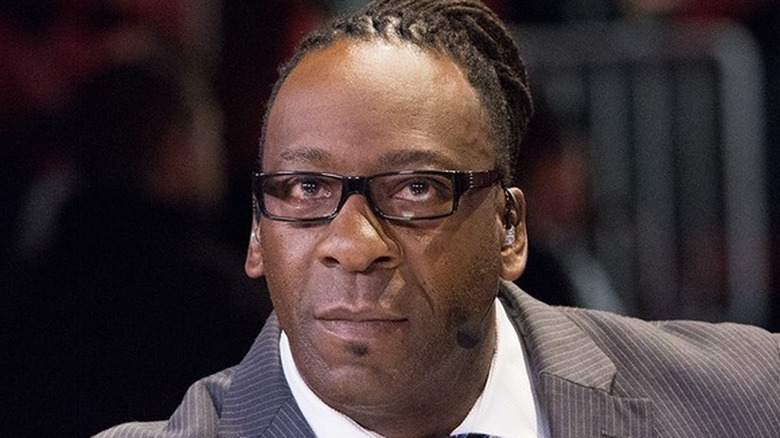 WWE
Last week, CM Punk made the news again when he took to Instagram to criticize Dave Meltzer, Jon Moxley, and Chris Jericho. Booker T called the post "childish" afterward, while also commenting on wrestlers' habits of giving away insider business on social media. The two-time WWE Hall of Famer has since elaborated on his comments, but he hasn't changed his general stance on the matter.
During the latest episode of his "Hall of Fame" podcast, Booker said that he'd have reacted the same way if the shoes were on someone else's feet. "If anybody would have put out the statement that CM Punk put out and deleted it, I would have been talking about this. I would have been saying the same thing."
According to Booker, the internet blows up every time he mentions Punk's name, leading to accusations of him hating the former AEW World Champion. The Hall of Famer clarified that he doesn't feel that way about Punk — or anyone for that matter — but he does believe that Punk's social media post deserved to be criticized.
"When I see something like that happen when the guys are in their 20s, I don't say nothing. I don't say one word because I expect it. But when a guy is in their 40s, 50s, even maybe late 30s, and they, you know, having a kerfuffle on social media, it's a problem. Because that's just not the way men handle business." He then clarified that he has nothing against Punk personally, but he didn't appreciate him discussing the behind-the-scenes aspects of the business in front of fans.
If you use any quotes from this article, please credit "Hall of Fame" with an h/t to Wrestling INC.