The Miz Can't Believe He's Now A WWE Veteran Young Talent Looks Up To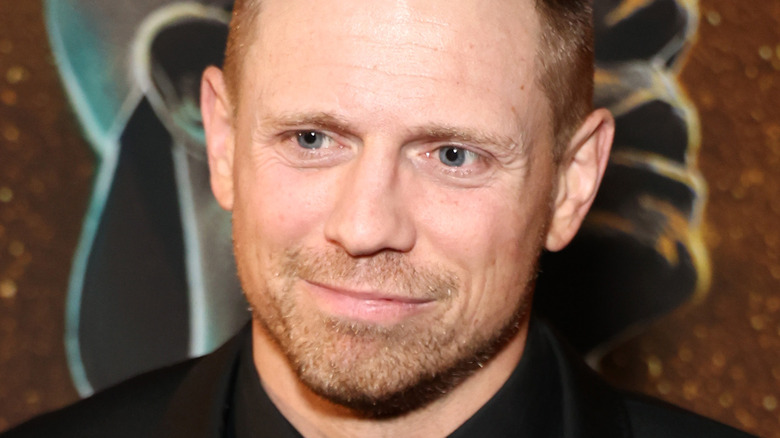 Joe Scarnici/Getty Images
The Miz has had a WWE career for the ages, and over the course of his nearly 20-year stint with the company, he's come a long way. But to The Miz, it feels like no time at all. 
In an interview with "The Athletic," he spoke about being someone that younger talents look up to.
"Man, where did the time go? I blinked and now, here I am, a veteran in the locker room," he said. "Never in my wildest dreams did I think I'd be a veteran in the locker room where people ask me for advice."
The Miz's time in WWE started rocky, with him being perceived as an outsider by veterans in the locker room. In his early days with the company, there was even a period where The Miz was ousted from the locker room, and forced to dress in arena bathrooms.
Now, The Miz has the admiration of United States Champion Austin Theory, and Royal Rumble Winner Rhea Ripley. Ripley spoke recently about her love for The Miz growing up. Theory recalled seeing WrestleMania 27 live, wearing a Miz t-shirt when he was only 13 years old.
The Miz said he can't believe he was anyone's favorite growing up. "You make moments people remember," he said. "Theory said he was at WrestleMania 27. I gave him a moment. That's what it's all about. That's the truth."
At WrestleMania 39, The Miz will be hosting the show, and Theory will face John Cena. All those years ago at WrestleMania 27, Theory watched The Miz beat Cena in the main event. This year, Theory will look to pull off the same feat in the opening match.