Aubrey Edwards Talks Importance Of Building A Wrestling Community For Women With AEW Heels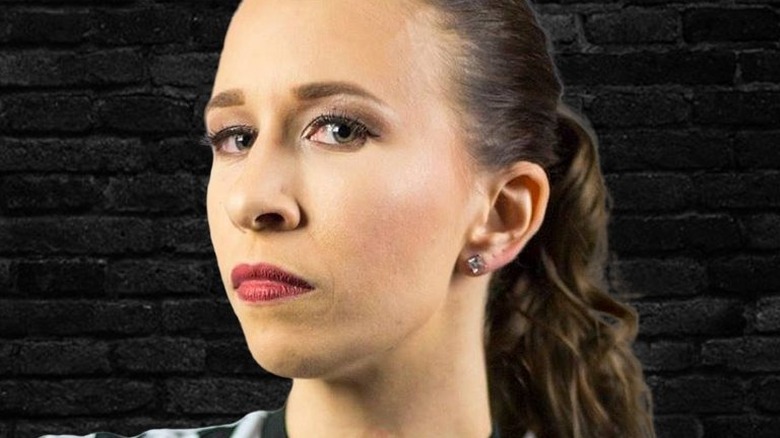 AEW
AEW's Aubrey Edwards does a lot more than just referee matches, and one of the many projects she's involved with is AEW Heels. The program is centered around building a more welcoming community for women in professional wrestling. Talking to Sports Illustrated, Edwards discussed her introduction to wrestling, and why this is such an important project to her.
"I've been part of so many male-dominated industries, so there's always been that feeling of not belonging 100% to a community," Edwards said, "Luckily, I was introduced to wrestling in a very positive way. There were very few female referees in 2017, but wrestling has been really good to me. And I want to leave it in an even better place than I found it." Edwards has been a referee with AEW since the company's launch, and first appeared on many fans' screens refereeing WWE's 2018 Mae Young Classic. Edwards' involvement with AEW Heels stretches back to the program's creation in 2020. AEW Heels was created by Brandi Rhodes, and has continued since her and Cody Rhodes left AEW in 2022.
"I love seeing more female faces in the crowd. That means more people are involved. There is still this type of gatekeeping, like getting asked which match was the main event of this event and which city it was held in. Seriously? Just let people enjoy the things they enjoy," Edwards continued, "We want to build a female fan base that knows they're appreciated and can be themselves. We want to make wrestling more acceptable."