Nick Khan Discusses Roman Reigns Bolting WWE For Hollywood Aspirations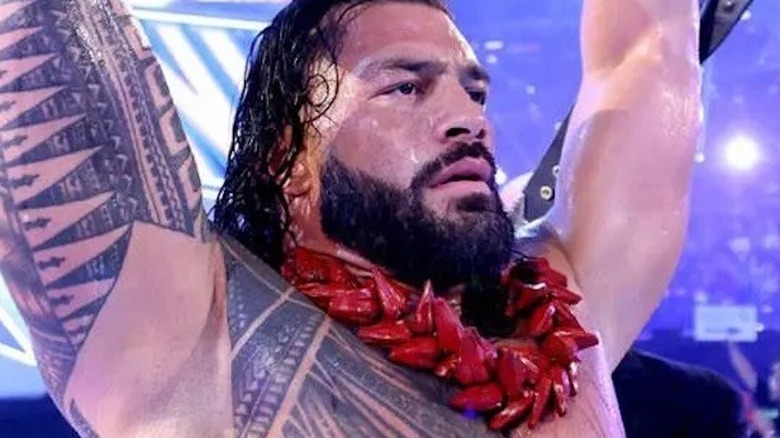 WWE
Over the years, many wrestlers have made the jump from the squared circle to the silver screen. Before Batista, The Rock, and John Cena were starring in big-budget blockbusters, legends like "Rowdy" Roddy Piper, Andre the Giant, and David Arquette were taking major motion pictures by storm. 
Even Roman Reigns has gotten a taste of Tinsel Town thanks to his cameo in "Hobbs & Shaw." But after achieving "G.O.D. Mode" as the Tribal Chief of WWE, could the reigning and defending Undisputed WWE Universal Champion be planning to expand the "Island of Relevancy" to include Hollywood? WWE CEO Nick Khan seems to think so.
During an appearance on "The Marchand and Ourand Sports Media Podcast," Khan said he believes in Reigns' ability to become a crossover star, just like his cousin, The Rock. While nothing is set in stone just yet, Khan stated that Reigns would have the support of the company whenever stardom comes knocking on his door.
"We'll see. We think there's a path for him there. We think there are opportunities for him [in Hollywood]," said Khan. "There's a lot of conversations going on. We fully support that, but Roman is staying in with us as well. If it happens, and we think that it has a good shot of it happening, we're excited for him."
Despite all of the potential for superstardom outside of the ring, Reigns will have to focus on taking care of business as the end of the Road to Wrestlemania rapidly approaches. At this year's "The Showcase of the Immortals," he will defend his titles against "The American Nightmare" Cody Rhodes in a deeply personal confrontation. If he retains his championships, the sky is the limit for the leader of The Bloodline.