Jay Lethal Has Words Of Encouragement For Mark Briscoe Prior To ROH TV Title Shot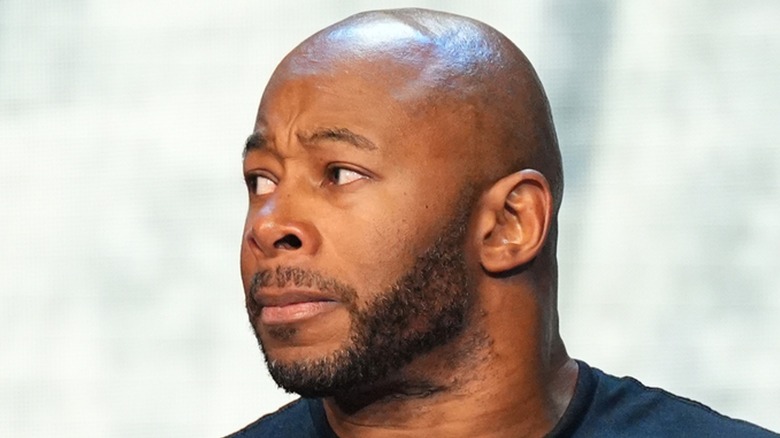 AEW
What's expected to be one of the emotional high points of 2023's WrestleMania weekend takes place Friday at Ring of Honor Supercard of Honor, specifically in the form of Mark Briscoe's shot at Samoa Joe's ROH TV Title. Just two and a half months removed from the sudden death of his brother and tag team partner, Jay Briscoe, Mark has effectively dedicated the match to him. And on Friday afternoon, following along with that theme, ROH tweeted a promo where Jay Lethal, a longtime friend and in-ring rival of the Briscoes who faced Mark in the AEW tribute to his brother in January, gave the challenger a bit of a pep talk.
"Mark, I want to say something to you face to face, man," began Lethal. "I know we've been through a lot. We're like family. But I want to be the first person to wish you luck at Supercard against Samoa Joe for the Television Championship. And I know you've got a lot on your shoulders. This may be a big moment for you. It's a big moment for your family and all your friends, because we're all waiting for you to bring home the Television Championship. I just want to be the first person in line to say it. This has nothing to do with Sonjay [Dutt] or the guys I roll with. This has everything to do with our history. So bring home that Television Championship, my man!" Lethal then punctuated the promo by emphatically shaking Briscoe's hand, with Briscoe smiling.
Supercard of Honor 2023 starts at 7:00 p.m. ET tonight (Friday) with the Zero Hour pre-show, followed by the main card at 8:00 p.m. ET. It's available on traditional pay-per-view and Bleacher Report Live in the U.S., as well as FITE TV internationally.