Swerve Strickland Announces That Debut Solo Album Is Dropping This May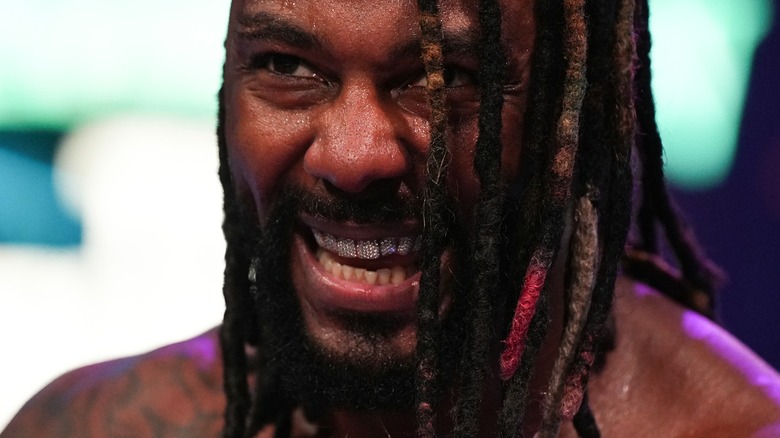 AEW
Swerve Strickland has been aiming to make moves outside the ring for quite some time since making a name for himself in professional wrestling. That's what the formation of the Mogul Affiliates seemed to represent after breaking away from Keith Lee in AEW. Having long boasted of his connections in the music industry, Strickland is now putting his money where his mouth is, announcing the coming release of his solo album debut. 
Carrying the name "You Couldn't Be Me," Strickland — billed as Swerve The Realest — dropped a sample of the title track today on Twitter along with the record's front and back cover art. Made up of 14 tracks and featuring several guest artists, "You Couldn't Be Me" is set to drop on May 14. 
[embed=https://twitter.com/swerveconfident/status/1641594057972658177
Strickland's talents have already been heard by anyone paying attention to his AEW entrance music. Strickland's track "Big Pressure" has served as his theme since signing with AEW over a year ago. His collaborator on that song — Flash Garments — will once again join forces with Strickland on the new project, credited on two tracks on the album.
But while Strickland expands his creative portfolio outside of the squared circle, he still has unsettled business in it. His feud with Lee is anything but over after sidelining his former Swerve In Our Glory partner with a cinderblock stomp into his chest. Lee returned with a new look and revenge on his mind in February, saving Dustin Rhodes and drawing him into the conflict at the same time. However, Strickland has yet to go one-on-one with his "Limitless" friend turned enemy since their unamicable split.