Keith Lee Comes To The Rescue Of Dustin Rhodes In Dramatic Return To AEW TV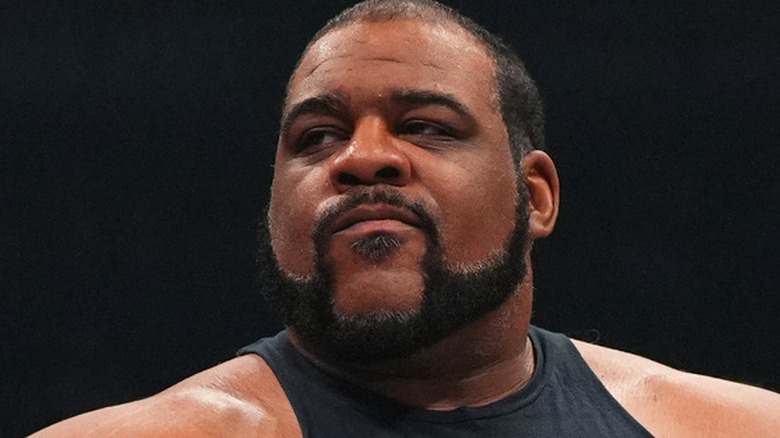 WWE
Keith Lee is officially back on AEW programming, and he's got Swerve Strickland firmly in his sights. During the closing moments of Friday night's "AEW Rampage: Slam Dunk," it seemed as though Dustin Rhodes was headed for the same fate that befell Lee during the Holiday Bash special back in December when Strickland, Boudreaux, and the man now known as Trench ganged up on him before Strickland hit a diving foot stomp with a cinder block placed on Lee's chest. Before he could deliver a similar move to Rhodes, whose head was resting atop a cinder block, Lee's music hit and he came to the veteran's aid.
Both Strickland and Boudreaux were distracted by his music, only for "The Limitless One" to appear behind them and take both of them out. Before Lee could deliver a final blow to his former tag team partner, though, Boudreaux jumped in front to take the shot instead. Strickland and Boudreaux eventually made their way back up the ramp as "Rampage" went off the air.
Lee made his AEW debut last February and started teaming with Strickland roughly a month later. It was then that Swerve In Our Glory was born, which ultimately went on to win the AEW World Tag Team Championship. That partnership effectively ended at Holiday Bash, though they were at odds well before things got physical. At Ring of Honor Final Battle, 11 days prior to Holiday Bash, Swerve turned his back and walked out on Lee, leaving him to pick up the win on his own over J.D. Griffey and Shane Taylor.