GUNTHER Shares His Thoughts On Breaking Records With The WWE Intercontinental Title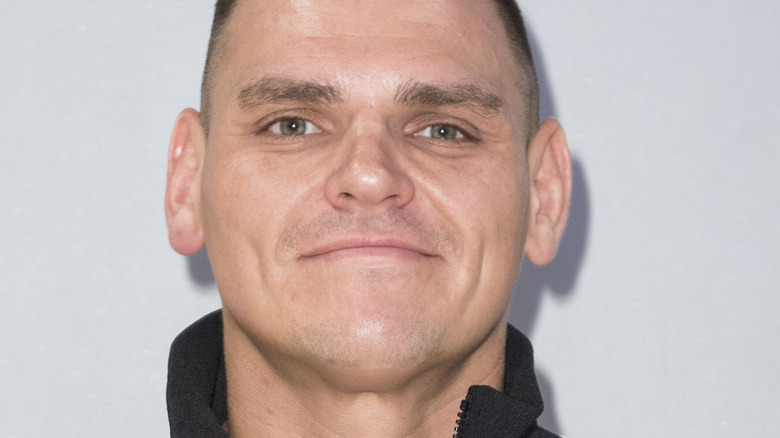 Marc Pfitzenreuter/Getty Images
GUNTHER's Intercontinental Championship reign is just one week shy of being 300 days long. Already, the current champion has entered the top five longest reigns with the belt. The other four include the likes of "Macho Man" Randy Savage and the longest reigning Intercontinental Champion of all time, The Honky Tonk Man. Talking to BT Sport, GUNTHER spoke on how it feels to be in the midst of such a historic reign.
"It doesn't blow me away. [...] You grow up with all those names and out of nowhere, you're in the mix of it. And it feels a little bit like a guest appearance if that makes any sense," GUNTHER said, "but, from a distance, obviously, it is great. It's amazing. [...] Just being able to do my part in the history of the championship, it's a privilege." The impressive reign of GUNTHER began in June 2022, when he defeated Ricochet to win the title on "WWE SmackDown." Since then, he has defended against opponents such as Rey Mysterio, Shinsuke Nakamura, and Braun Strowman. The most famous of his defenses was against Sheamus at Clash at the Castle. The match with Sheamus' reception has carried all the way to WrestleMania, where Sheamus and Drew McIntyre will both be vying for GUNTHER's title. The anticipation for the match has become a point of pride for the champion
"The last years it wasn't a very popularly presented title. But often, it is on the one who holds the title to make the change," GUNTHER said, "I was successful doing that, I think. When people talk about the Intercontinental Championship on the card, it's seen in a very different light than it was in the last years."