Tony Khan Comments On Nigel McGuiness' ROH Status Following Supercard Of Honor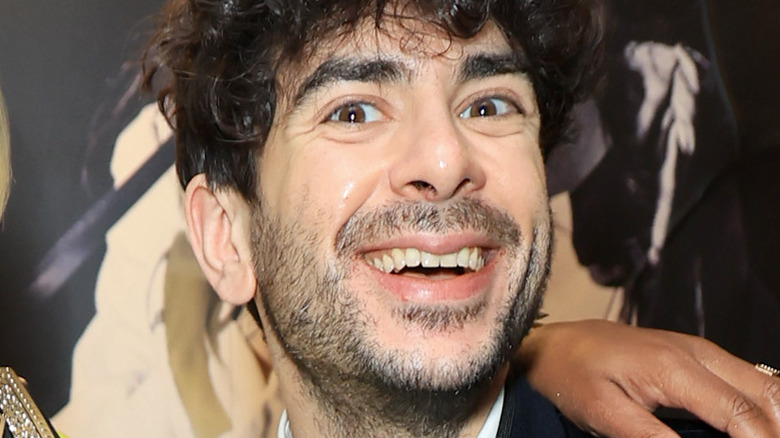 Leon Bennett/Getty Images
Long-time ROH fans were thrilled to hear the familiar voice of Nigel McGuiness on commentary for Friday's Supercard Of Honor. While it was earlier assumed that McGuiness had signed a full-time contract with the promotion, ROH/AEW Owner Tony Khan noted at the post-show media scrum that McGuiness was brought in just for the pay-per-view event. 
However, Khan strongly hinted at the possibility of McGuiness returning to ROH as a permanent announcer. 
"I wanted to get together and experience working with him," Khan said. "I'm a huge fan of Nigel McGuiness. I reiterated that to him tonight. As a big fan of his both as a wrestler and commentator, it was an honor to spend time with him. I had never done that before until tonight. It was a great experience working with him, and I hope to do it again."
Khan then acknowledged the importance of McGuiness, a former ROH World Champion, becoming an integral part of the revamped ROH brand. 
"He has played a great role in the history of Ring of Honor, and now, it's our turn to try and respect that history," Khan admitted. "I love the renaissance of the promotion — we've been able to take so much of the great history of ROH and bring back those elements, while also starting a new history for Ring of Honor. It's been a dream come true for me."
After spending many years as an in-ring competitor for ROH, McGuiness served as an announcer for the promotion between 2011 and 2016 until he signed with WWE. McGuiness would spend the next six years in WWE, as a color commentator for brands such as "205 Live," "Main Event," "NXT UK" and "NXT," until his release from the company in October 2022. During his time in WWE, McGuinness was also the subject of a documentary that aired on the WWE Network.