Rhea Ripley Defeats Charlotte Flair, Wins SmackDown Women's Title At WWE WrestleMania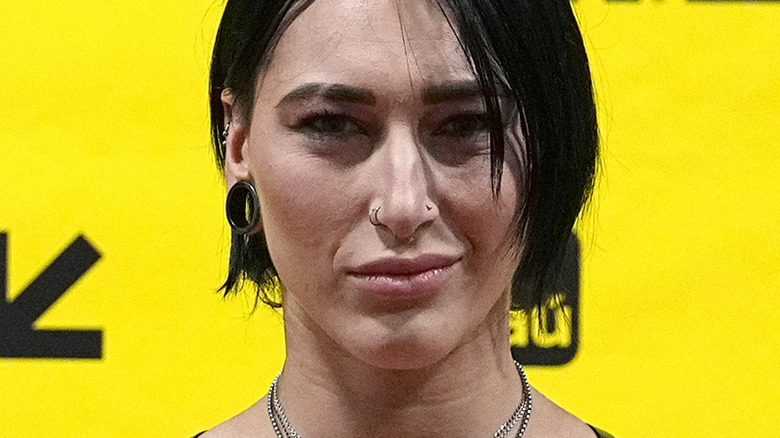 Stephen Olker/Getty Images
Rhea Ripley has earned her redemption after three years.
In the semi-main event of WrestleMania 39 Night One, Charlotte Flair defended the "SmackDown" Women's Championship against Royal Rumble winner Rhea Ripley. The two put on one of the hardest-hitting women's matches in WrestleMania history, arguably surpassing their first encounter at the crowd-less WrestleMania 36. Ripley was able to rewrite history, though, as she hoisted Flair up from the top rope and sent her crashing to the mat with the Riptide for the three-count. As a result, Ripley captured her first "SmackDown" Women's Championship.
We have a NEW #SmackDown Women's Champion at #WrestleMania!

Congratulations to @RheaRipley_WWE! pic.twitter.com/Mr0udhoYJP

— WWE (@WWE) April 2, 2023
Flair and Ripley have feuded off and on since the start of 2020 after Flair beat Ripley to win her second "NXT" Women's Championship. The two resumed their feud on "Raw" over the summer of 2021 after Ripley won the "Raw" Women's title at WrestleMania 37. Flair eventually beat Ripley for that title at Money in the Bank, and Ripley was never able to regain it.
Ripley eventually won the 2023 women's Royal Rumble match by becoming the first woman to win it from the #1 spot. The stars aligned and Ripley selected then-"SmackDown" champion Flair in an attempt to right the wrongs of their previous encounters. Ripley's victory over Flair marks the first time she has pinned "The Queen" since a November 2019 "SmackDown" triple threat that also involved Sasha Banks.
This year also marks Ripley's fourth WrestleMania in a row as she has now competed for the "NXT," "Raw," Women's Tag Team, and "SmackDown" titles, improving her record to 2-2. Flair took part in her seventh WrestleMania match and now has a 4-3 record at the event.