Real1 Addresses MLW Release, Criticizes Creative Direction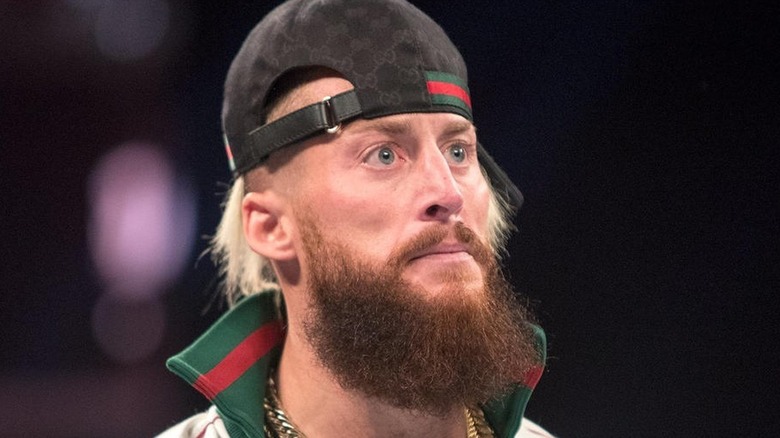 WWE
Real1, the wrestler formerly known as Enzo Amore in WWE, and Major League Wrestling (MLW) have parted ways. Earlier this weekend, it was reported that Real1 was released following disagreements over his creative direction. The former WWE Superstar has since presented his side of the story.
As quoted by PW Mania, Real1 took to Twitter this weekend and criticized the promotion for falsely advertising a title match that he never agreed to be part of. According to Real1, he told owner Court Bauer that he never wanted a title shot.
However, he did have some nice things to say about his time there before he continued to express his issues with MLW management. "Let it be known, I've always been a free agent. Everything I ever did with any company was in good faith, which I want to keep going. I want to say thank you to MLW. All the people there, the staff, locker room, it was an awesome experience. I had a lot of fun."
Thank you to @MLW 's fans. I had fun!

Sorry if you saw an advertisement I would be wrestling for the title. That was never something I was aware of or agreed to.

I have never been under contract with MLW but enjoyed my experience and am grateful for the opportunity. pic.twitter.com/AEQWK3UwMF

— REAL1 (FKA Enzo Amore) (@real1) April 2, 2023
That being said, Real1 wasn't happy about his creative direction in the company toward the end, nor was he pleased about the way his exit was reported. He said that he was unhappy about having to bury Richard Holliday, whose recent cancer diagnosis has been well documented. Furthermore, Real1 isn't happy about the claims that he got fired from MLW as he wasn't under contract in the first place.
"You put out articles WrestleMania weekend saying I got fired. That's a low blow. That's bad business, especially when all the conversations we've ever had, you have and I have, I know what we said to each other. When you put out an ad saying Enzo got release, you're just blasting my name out there trying to make [a] headline."