Cody Rhodes Explains Why He Disliked P. Diddy At WrestleMania 29, Recalls Interaction With Donald Trump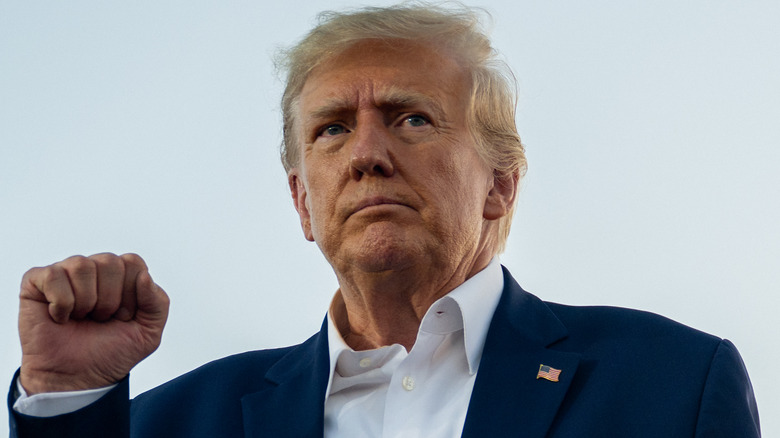 Brandon Bell/Getty Images
WrestleMania 39 Main Event talent Cody Rhodes has come a long way since his last tenure with WWE. In a new interview with Ariel Helwani of BT Sports, Rhodes reminisced on the WrestleMania that took place 10 years ago, WrestleMania 29. Rhodes was supposed to team with Damien Sandow and The Bellas to take on The Funkadactyls, Tensai, and now-NWA Worlds Heavyweight Champion Broadus Clay (now known as Tyrus), but the match was cut for time, or at least that's what Rhodes was told.
"I don't think the match was ever supposed to happen," Rhodes said, noting he'd done some "Jesse Ventura conspiracy" thinking about the cut match, "because they were filming 'Total Divas' at the time and that was a big plot thread," which according to Rhodes doesn't make it better. "That makes me more mad."
Rhodes said he didn't appreciate being a "lamb to slaughter for 'Total Divas,'" and was especially mad that he'd not been made aware of the plot, as he could've made more of a scene about the cancellation for the reality show cameras.
Rhodes says that he didn't want to act like everything was ok, much like his fellow scheduled superstars. His anger over the scrapped match made him hate P. Diddy for a musical performance that he says lasted as long as the match could have. Rhodes says he went to sit under the WrestleMania stage  "because I didn't want to freak out," where he had a surreal run-in.
"I felt this foot kick my foot, and I look up and it's Donald Trump." Trump had been inducted into the Hall of Fame that weekend and appeared with other Hall of Famers on the stage in MetLife Stadium, and the former President made Rhodes move out while making his way backstage. According to Rhodes, moving out of the recently-indicted WWE Hall of Famer's path put things in perspective. "It was kinda a sobering moment, like hey life is moving on."