AEW World Champion MJF Receives Key To Oyster Bay, Sincerely Praises Long Island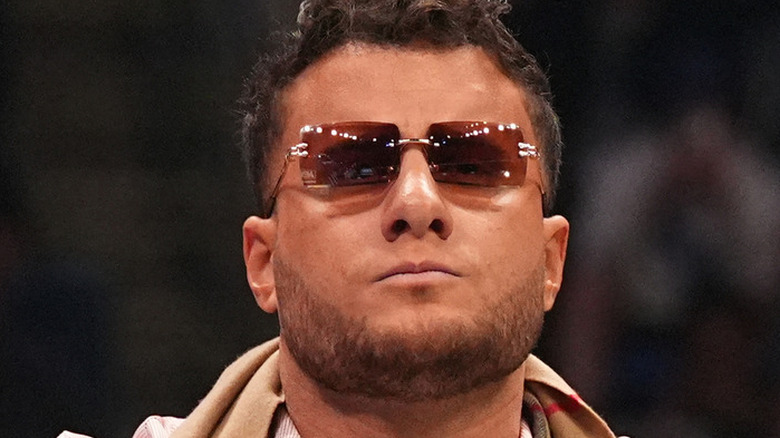 AEW
No one gets to pick their hometown, and for that matter, no hometown gets to pick which notable sons and daughters are sprung forth from them. Such is the case with Oyster Bay, Long Island, and its infamously outspoken progeny, MJF.
The municipal government of Oyster Bay presented the AEW World Champion with a key to the city, as well as announcing April 5 as "MJF Day" in the Long Island town. MJF was uncharacteristically humbled by the event and was surprisingly candid in his remarks, bringing up his insistence on being billed from Plainview, Long Island, New York.
"It meant everything to me to be from this place," MJF said of Plainview, an unincorporated community or "hamlet" within the town of Oyster Bay. Oyster Bay Supervisor (akin to a Mayor) Joseph Saladino commended MJF on his "charitable efforts to combat anti-Semitism." "MJF has demonstrated unwavering determination, skill, and showmanship in becoming the AEW Champion." He noted that the town is "proud" of the 27-year-old champion.
While MJF was awed and humbled at the ceremony, he was his usual brash self on Twitter. "If you told 10-year-old Max at 27 he'd be strapped with the World Heavyweight Championship, driving his Porsche to the Long Island Town Hall to receive the key to Long Island and have April 5th be officially announced forevermore as MJF day, you know what he would say?" He then said that "lil' Maxwell" would say "duh."
MJF day in Long Island will coincide with "AEW Dynamite" which will take place in Long Island's UBS Arena on April 5.