Cody Rhodes Driven By Always Being Second String To His Late Father Dusty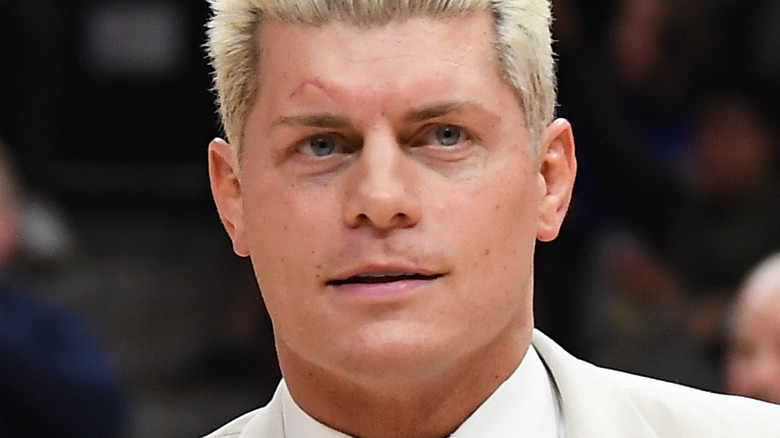 Paras Griffin/Getty Images
Cody Rhodes' journey in pro wrestling isn't one that was scripted by a booker. Rather, it's a product of fate and risk. The 37-year-old just headlined his first WrestleMania on Sunday, but he wasn't able to "finish his story" on that particular night as he came up short to Undisputed WWE Universal Champion Roman Reigns. Regardless of the outcome, his story is seemingly far from over as he continues working to step out of his last name's shadow. During a recent interview with Bleacher Report, the "American Nightmare" opened up about what exactly drives him.
"I grew up second string," Rhodes said." And what I mean by that is even when I was good at something, my dad was still Dusty Rhodes, right? And that's great, but that puts something in you that makes you shoot for moments and expectations that are so wildly large, because you need them to be that large for you to get out of second string." Rhodes added that he didn't have his brother Dustin's athleticism, his father's interview skills, or his sister's acting chops, and he was driven by feeling like he was always "behind somebody."
During his first stint with WWE, Rhodes experienced midcard success with several tag team title reigns and two runs with the Intercontinental Championship. He took the risk by leaving WWE in 2016 and went on to compete all over the globe before landing in AEW as one of the founding executives. Once his contract was up, Rhodes opted to return to WWE to pursue the world championship that has eluded him and his family for decades.