Kevin Nash Reveals Conversation He Had With Britt Baker About AEW Dynamite, All Access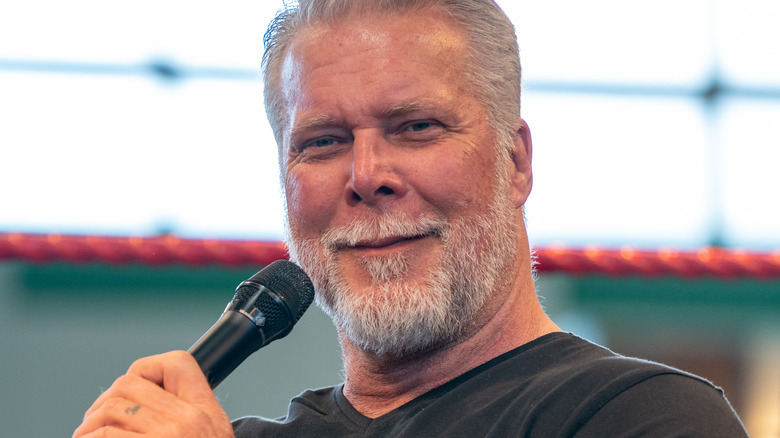 Markus Wissmann/Shutterstock
"I had the privilege to work the Richmond Comic-Con," Kevin Nash began on his latest episode of "Kliq This."
Nash recounted a weekend full of fun with his friend and fellow WWE Hall of Famer Mick Foley, whom Nash says he took to dinner and a basketball game.
"I had no idea that Mick was as crazy about hoops as I am." 
According to Nash, he and Foley weren't the only wrestling presence in Richmond.
"And then next to Mick was Britt Baker, the dentist from AEW, and I got a chance to – I've met her several times. I met her when she was young ... when she first broke in."
Nash says he ended up traveling with Baker on the same flight out of Richmond, Virginia, where the two started talking. Britt said she was disappointed that Nash didn't watch AEW.
"I said you know that started as a tweet," Nash chuckled, saying the whole pact with Steve Austin and The Undertaker was all to work the "trolls" on Twitter.
Kevin Nash admits he watches 'AEW Dynamite'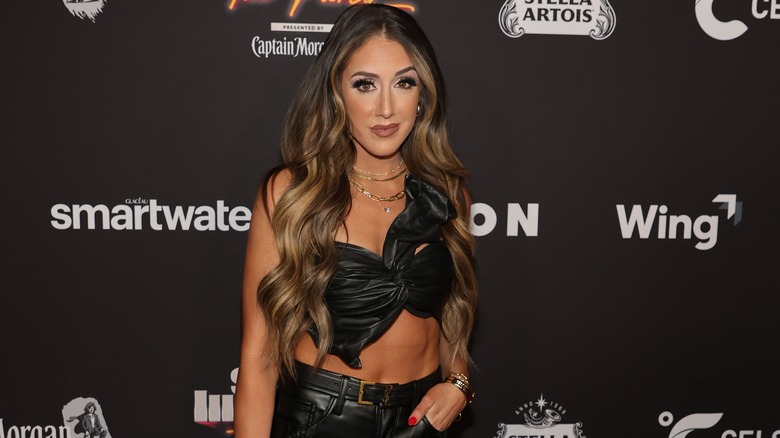 Ethan Miller/Getty Images
Kevin Nash laughed at the idea of him having a pact to not watch "AEW Dynamite."
"It clearly shows up on my DVR every Wednesday and I always go through it just like I do 'Raw.' I only watch their Wednesday show and I watch 'Raw.'"
Nash also mentioned that he saw the premiere of "AEW All Access" and he asked Britt Baker if she has heat over the fact that the premiere episode was so heavily centered on her and her boyfriend Adam Cole. Nash trailed off before answering Baker's question going on to note that Baker said the joke pact hurt the feelings of AEW President Tony Khan, which Nash also took in jest.
"F***! I came to his defense when CM Punk was being a d**k."
If you use any of the quotes in this article, please credit "Kliq This" with an h/t to Wrestling Inc. for the transcription.