Vickie Guerrero Responds To Sherilyn Guerrero's Allegations In Instagram Post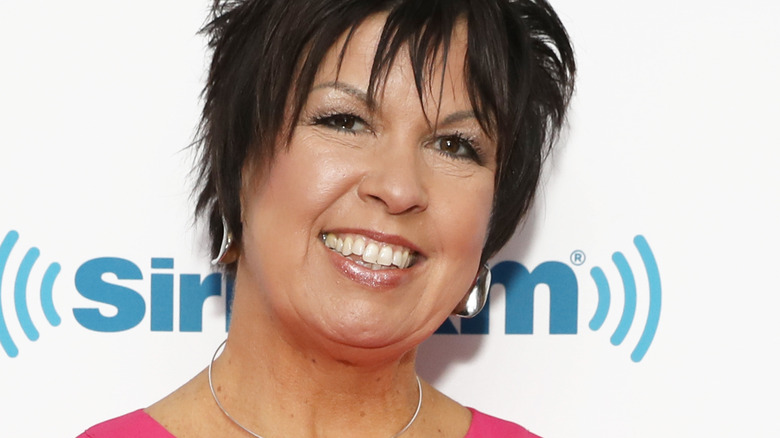 Cindy Ord/Getty Images
Sherilyn Guerrero has claimed that her stepfather sexually assaulted her three years ago on a cruise ship and that her mother, Vickie Guerrero, abandoned her following the alleged incident. The 54-year-old has weighed in with her side of the story after deleting an initial response to the accusations.
In an Instagram post, Guerrero claimed that her relationship with Sherilyn had been "hostile" for over 15 years and that she had tried to deal with her daughter's narcissism. The AEW talent and former WWE personality also mentioned that Sherilyn's close friends and family had distanced themselves from her because of her "manic behaviors." Regarding the alleged sexual assault incident, Guerrero said that Sherilyn was "drunk on the cruise" and demanded Plan B from a pharmacy in the Bahamas because she thought she had been raped after having "guys" in her room, and that she was tired of her daughter's constant manipulation, lies, and disrespect. Guerrero noted that she would see Sherilyn in court and that they would no longer be related.
Sherilyn posted an emotional video on TikTok two days ago where she disclosed the allegations. She claimed that Vickie failed to protect her and defended her husband's actions by saying it was a mistake and not who he was. The 27-year-old also said that her older sister Shaul Guerrero had blocked her because she didn't want to get caught in the middle of the situation. Notably, Chavo Guerrero Jr. shared his support for Sherilyn on social media and described her as "a very strong woman for coming forward with the sexual assault she has suffered."
If you or anyone you know has been a victim of sexual assault, help is available. Visit the Rape, Abuse & Incest National Network website or contact RAINN's National Helpline at 1-800-656-HOPE (4673).