Becky Lynch States That Token Women's Wrestling Matches In WWE Are A Thing Of The Past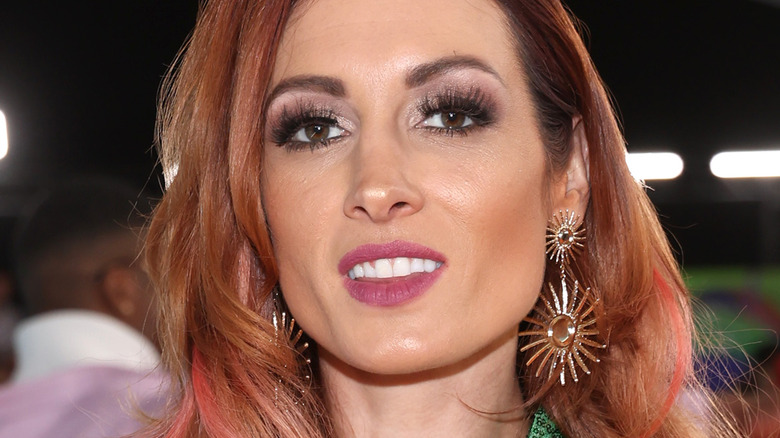 Phillip Faraone/Getty Images
WWE's women's division has changed considerably over the last decade. WrestleMania 29 was the last WrestleMania to feature zero women's matches as the one that was scheduled was cut at the last minute. Meanwhile, WrestleMania 39 had four bouts across the two-night card. During a recent interview with "Upfront," Becky Lynch discussed how token women's matches are a thing of the past.
"I've been lucky enough to be in a spot where I've been able to change the way people view women in sports or in sports entertainment and wrestling," Lynch said. She recalled being the first woman to win a WrestleMania main event, which was something she didn't think was possible when she got signed due to the culture at the time. "Usually there would be one token women's match on a card, and we've thrown all that out the window," she stated.
Lynch recalled WrestleMania 32 being her first and it was also the biggest event in the company's history up until that point, especially for the women's division as the Divas Championship was transitioning to the WWE Women's Championship. She knew that it was "a game-changer," but that was only the start of her history-making in WWE.
"I always wanted to main event WrestleMania," Lynch said. "That was always my goal, but I never wanted it to be a courtesy act. I never wanted it to be like, 'Oh, here we go, the women are main eventing WrestleMania.' I wanted it to be because there was no other option than us, that the story was so undeniably good, that it was the best story, and I think the best story should always win the main event of WrestleMania, gender aside, and that was what we got."
If you use any quotes from this article, please credit "Upfront" with a h/t to Wrestling Inc. for the transcription.