John Cena Involved In Upcoming Roku Docuseries Centered Around WWE Recruits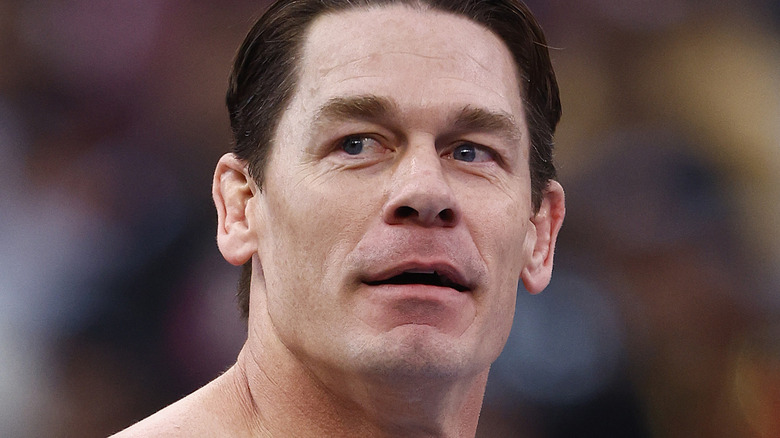 Ronald Martinez/Getty Images
Roku has announced that The Roku Channel will host an eight-part docu-series centered around WWE recruits. The show, appropriately titled "WWE: Recruits," will showcase several athletes as they "experience the grueling training, personal triumphs, and life-changing moments" during their WWE tryouts, which took place at SoFi Stadium in Los Angeles during WrestleMania 39 weekend.
John Cena will serve as an executive producer alongside Arthur Smith, Frank Sinton, Ian Mallahan, and Dan Baime. Cena will also appear in the series, as will several other familiar faces including Paul "Triple H" Levesque, Shawn Michaels, Big E, Bianca Belair, Ric Flair, and "many more celebrity guests."
"Millions around the world watch and dream of it, but only a handful of extraordinary individuals can become a WWE Superstar," Cena said in a press release. "I am so excited to bring 'WWE: Recruits' to The Roku Channel and look forward to giving viewers an exclusive all-access perspective on how the WWE turns the dreams of talented young people into a reality."
The former WWE Champion also stated in a tweet that, "WWE, much like life, is not about the heights of success, but the journey to get better each day. Excited for the opportunity to partner with WWE and Roku on this exciting endeavor to find the generation of Superstars!"
A release date has not yet been revealed for the new series. This will mark the first time WWE has extensively provided a behind-the-scenes look at their recruiting process since 2015 when the last season of "WWE Tough Enough" aired on the USA Network.