ECW Legend Sabu Reportedly Hospitalized After Medical Emergency, Is Recovering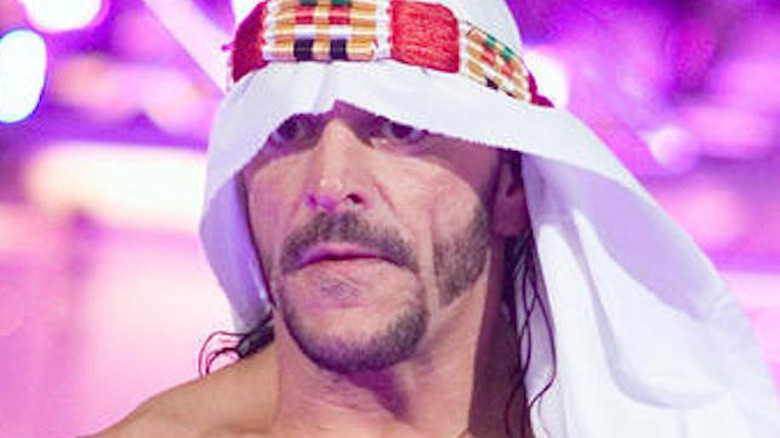 WWE
Unfortunately, ECW legend Sabu has landed in the hospital once again, but this time it wasn't due to the acts of extreme in-ring violence that he is typically known for. Just as the second day of the Squared Circle Expo was about to begin this morning in Indianapolis, Indiana, the convention reported to their attendees via Facebook that "the Homicidal, Suicidal, Genocidal, Death–Defying Maniac" had suffered "a serious medical emergency on the show floor." At this time, there are no details available regarding exactly what happened to the 58-year-old hardcore icon, but the convention assured fans that he was currently en route to a local medical facility for evaluation, presumably having made it there by the time of this article's publication.
While everyone awaits an update on one of pro wrestling's most unique and memorable performers, some fans in attendance at the Squared Circle Expo noted in the comments of the post that Sabu "did not look well at all yesterday" and today's incident was "a very scary situation."
Due to his absence, the convention also noted that refunds will be issued for the photo ops that Sabu was meant to take part in, as he will obviously not be returning to the event. "Our thoughts are with Sabu and all of his ECW colleagues at this time as we await for some hopefully positive news on his status. Thank you for understanding," Squared Circle Expo's statement concluded.
UPDATE: Sabu has since taken to Twitter to provide a positive, albeit somewhat vague update on his medical situation.
Hello everyone I am doing better and thank you for your well wishes ☝️

— Sabu (@TheRealSabuECW) April 8, 2023
We here at Wrestling Inc wish Sabu a swift and full recovery during this difficult time.