Booker T Comments On WWE/UFC Merger, Says He Already Asked For A Raise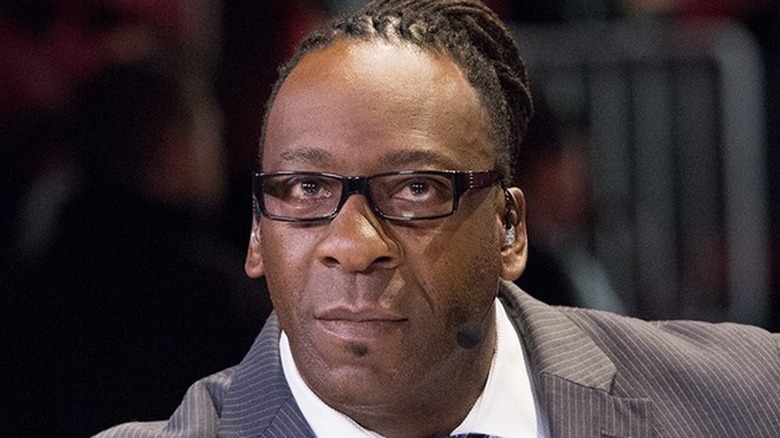 WWE
The sale of WWE to Endeavor, and subsequent merger with the UFC, has been a hot topic lately, and it's expected to become a profitable venture. As such, two-time WWE Hall of Famer has "already asked for a raise."
Money aside, though, the veteran wrestler and announcer is a fan of the merger. On a recent episode of his Hall of Fame podcast, Booker T revealed that he's excited about WWE and UFC being under the same umbrella. Furthermore, he hopes that he can work with both brands moving forward.
"I'm loving it, man. I need tickets to every UFC big show. I mean, you know, I want to be in the media scrums. I want to be there, journey on the spot... This just brings me a little bit closer to something that I love oh so much." Booker went on to say that he's been a fan of UFC since "day one," so WWE merging with the mixed martial arts company makes him feel like a "kid in a candy store."
While Booker seems keen to do media work for WWE and UFC, it remains to be seen if there will be any crossover elements between both companies. Dana White believes that UFC and WWE will grow their respective audiences as a result of the partnership, but he stated that they'll both continue to operate as separate entities in many ways. That said, he vowed that both promotions will work together when they need to, as their partnership can be mutually beneficial from a business perspective.
If you use any quotes from this article, please credit Hall of Fame with an h/t to Wrestling INC for the transcription.