Update On Tom Hannifan's Status With Impact Wrestling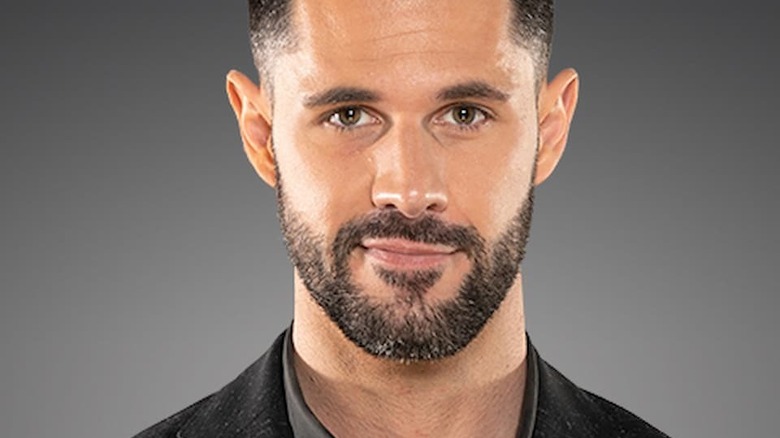 Impact Wrestling
Commentator and backstage correspondent Tom Hannifan spent just over nine years with WWE (where he performed under the name Tom Phillips) up until his release in May 2021. While it came as a shock to him at the time, whether it was a result of the pandemic or general budget cuts, he chalked it up to being the nature of the business. Not even a full year later, though, Hannifan found employment again, this time as Impact Wrestling's play-by-play announcer. As it happens, he ended up replacing former WWE star and commentator Matt Striker. It's a post that Hannifan has held ever since, and per Impact's parent company Anthem Sports (and as reported by PWMania), Hannifan has now signed a new contract with Impact.
"Additionally, IMPACT Wrestling was proud to announce the signings of popular tag-team 'The Motor City Machine Guns'—Alex Shelley and Chris Sabin—as well as rising Knockouts star KiLynn King and announcer Tom Hannifan," it was announced as part of Anthem Sports Group's 2023 first-quarter earnings report.
In addition to his post with Impact, Hannifan also co-hosts "Paydirt: A Penn State Football Show" and does work with ESPN Radio. It was on January 8, 2022, at Impact's Hard To Kill pay-per-view, when he made his commentary debut for the company alongside D'Lo Brown, yet another former WWE star. After a relatively long stint with the Stamford, Connecticut-based company that ultimately ended in disappointment, it seems as though Hannifan has truly settled in with Impact. And in doing so, found his home for the foreseeable future in professional wrestling.