Samuray Del Sol Shares Details On Rough COVID Experience, Fears Of Dying In Ring In FTR Match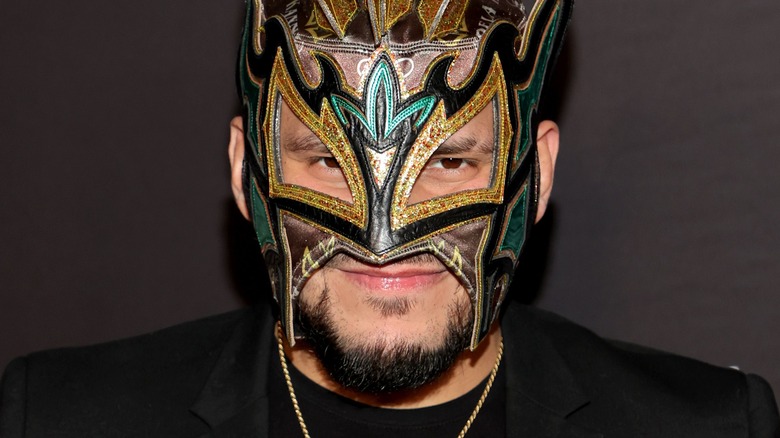 Ethan Miller/Getty Images
During a recent appearance on "The Sessions," former WWE star Kalisto (Samuray Del Sol) detailed his scary battle with COVID-19 during the summer of 2021.
"I waited two weeks because I didn't want to pay a damn hospital bill," Del Sol said. "That was my mistake because I was starting to be delusional. My brain was fried." He explained how he battled an endless fever while coughing up blood and passing out. As a result, he spent two-and-a-half months in the hospital. There were talks of putting him in a coma, and his heart stopped beating but kicked back a few times. His wife was by his side, but very few people knew what was going on.
After returning home, Del Sol was sure he was done in the ring because he developed asthma and diabetes. But three weeks later, Del Sol received a call from Tony Khan asking if he wanted to work a match with FTR.
"I'm excited. I'm not even thinking of being sick," Del Sol explained. "I hung up, looked at my wife, 'What the hell did I just do?'" He immediately started crying and his wife pleaded with him not to follow through. Despite that, he explained his situation to FTR and is grateful that they took care of him during their November 2021 "AEW Dynamite" match also involving Aero Star. "I told them, 'If I have a heart attack, just roll me underneath the ring.' I didn't tell anybody. That's why I felt so emotional," he said.
Del Sol noted that his lungs were burning after the bout, but he was able to get through it thanks to coffee, pre-workout, and CBD, in addition to the oxygen tank he was still using at the time.
If you use any quotes from this article, please credit "The Sessions" with a h/t to Wrestling Inc. for the transcription.