Road Dogg Says Vince McMahon Didn't See Shinsuke Nakamura As A Top Guy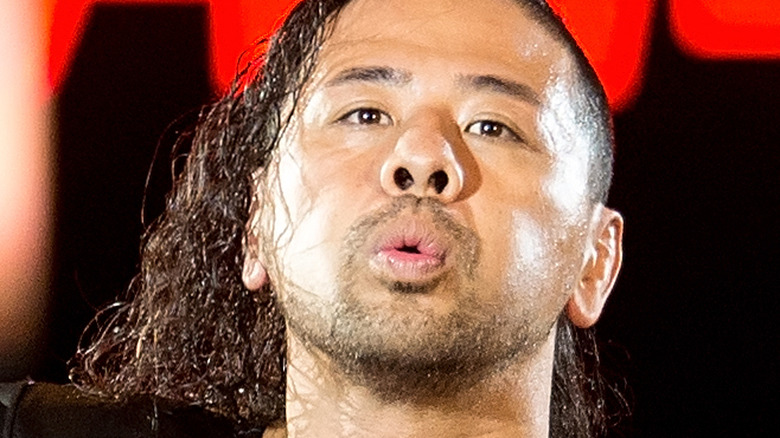 Christian Bertrand/Shutterstock
Last week on "WWE SmackDown," it was announced that Shinsuke Nakamura would be making his return this week. Many fans would argue that his main roster run, which began in 2017, has been underwhelming, and Senior Vice President of Live Events Brian "Road Dogg" James may know why.
"Look I think he [Vince McMahon] gave Nakamura opportunity after opportunity," he said this past week on "Oh...You Didn't Know." "I think Vince sees that you don't have to see Nakamura perform too many times before you see what everybody else sees."
Nakamura won the men's Royal Rumble match in 2018, granting him a WWE Championship match against AJ Styles at WrestleMania 34. James admitted in a previous podcast episode that the match itself was for the fans, that they were listening to the wrestling community by making it happen. The match was met with mixed reviews, and the fan who asked about Nakamura's build to WrestleMania initially suggested that it never seemed like a Vince McMahon idea. James chalked that up to a couple of different possibilities.
"I don't think he [Vince] was blind to that or denied him of that, and I think he gave him a bunch of opportunities," he added. "Now look I think the argument can be made that, 'Can he, could he be a top guy?'" suggesting at the time that the language barrier may have gotten in the way, but that's no longer the case. "I think now, what are we, five years ahead of that? And look, the world's changed. I think he could totally be the champion."
If you use any quotes from this article, please credit "Oh...You Didn't Know" with a h/t to Wrestling Inc. for the transcription.