Kevin Nash Thinks WWE Has To Let Roman Reigns Get To 1,000 Days As Universal Champion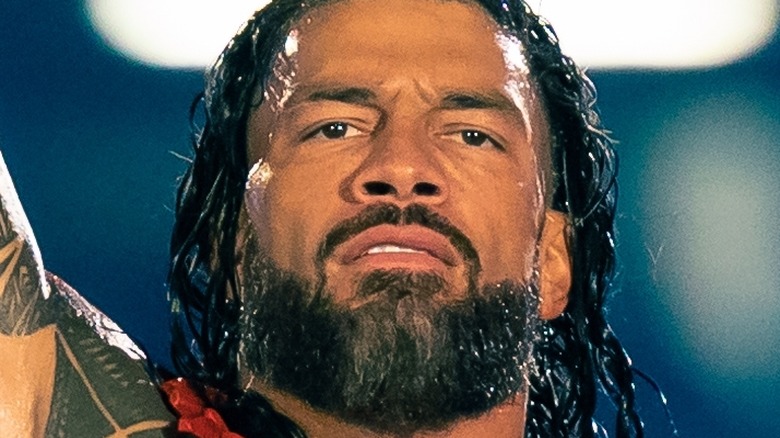 Arthur Cauty/Shutterstock
With his shocking victory at WrestleMania 39, Roman Reigns is staring down the barrel of a 1,000-day reign, but he still has nearly 40 days left to make that monumental benchmark.
"That close to 1,000 you have to," Kevin Nash mused on the latest "Kliq This" Q&A. "It would be like if Ripken had turf toe and had taken a day off," he continued, comparing Reigns lengthy title run to baseball legend Cal Ripken's landmark 2,632 consecutive games played record. "There's certain milestones and now he's close to 1,000." 
Nash believes that Reigns' success will be WWE's success. "You're only gonna be as successful as your f***ing top guy, and Roman's the top guy right now," he explained. "Roman has the cool factor. Roman's your money guy." 
The WWE Hall of Famer believes an unwillingness to commit to a top champion was one of the causes of the company's business woes in the 1990s. "If I would've beaten Bret [Hart] out of the shoot, I think absolutely Diesel has a much better f***in run, but the fact that they wouldn't commit and put the f***in eggs in the basket ... I think that it hurt me and I think that they weren't ready to make that commitment."
According to Nash, Cody Rhodes beating Reigns at 999 days doesn't make for a legendary title reign, noting that if "The Tribal Chief" holds the belt for 1,003 days, he can still claim he's held the title for over a thousand days, and that it's going to be a long time before WWE has someone in his position again.