GLOW Original Royal Hawaiian Would Do It Again 'In A Heartbeat' Despite Injuries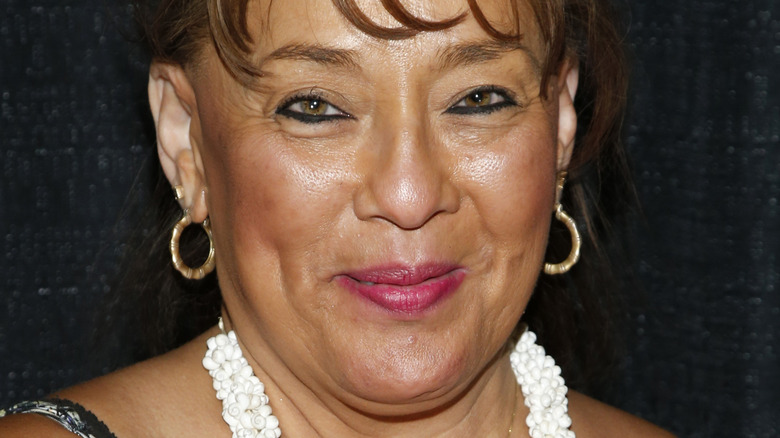 Gabe Ginsberg/Getty Images
April Hom was primed to play a critical role in the original "Gorgeous Ladies of Wrestling" promotion until a series of injuries derailed her wrestling career, forcing her to retire. Years later, when Netflix recreated the story of the defunct promotion through its "GLOW" series, there were rumors that the character of Tammé Dawson, portrayed by Awesome Kong, was loosely based on Hom, seeing as she, too, dealt with herniated discs during her wrestling career. 
In a recent interview with the "Wrestling Then And Now" podcast, Hom reflected on the challenges faced by the original crew members of the promotion, a lot of which were documented in the Netflix series. 
"There were lots of times when things went wrong," Hom recalled. "There was one specific show where everything, including the screen, went completely black. What happened was that one of the girls was running through the back, and tripped over the outlet, which was the main electrical source for all the lighting and electrical. Those kinds of things used to happen all the time, but people would rarely know."
Upon undergoing surgery for two herniated discs, Hom was told to stop wrestling if she aspired to have babies and start a family. The news forced Hom to take up a regular job with an airline company, whom she remains involved in a legal battle with. 
Brought Female Wrestling To The World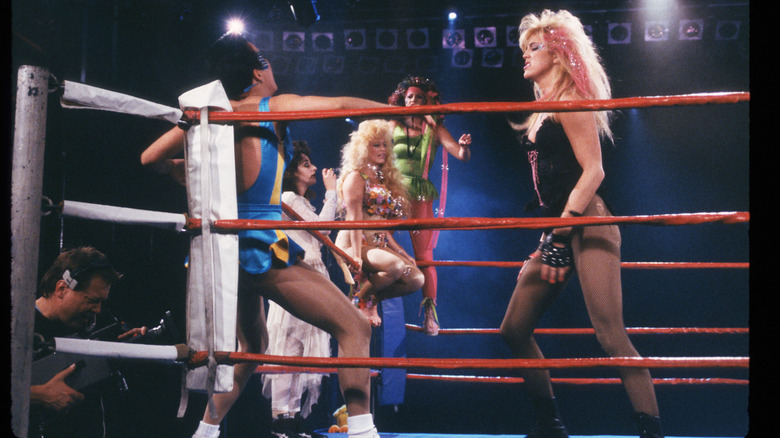 Laura Luongo/Getty Images
Despite the setbacks, April Hom would return to wrestling "in a heartbeat" if given the opportunity.
"37 years later, dealing with 24/7 chronic neck pain, back pain, and wrestling injuries, I get asked if I would do it again," Hom said. "Yes, in a heartbeat, because it was such a great time, a fun time in my life. I mean, I did have a regular airline job for 25 years, but here I am still a part of the wrestling industry. 37 years later, people still want to hear our stories. We still have such a wonderful fanbase, who are still dying to get anything GLOW-related."
She is still appreciative of the fact that original "GLOW" cast members still get to attend wrestling conventions, signings, and other events to meet fans and share their stories. Hom added that the original cast still has "continued projects" in the works and could surprise fans with some of their imminent plans. 
Ultimately, Hom is proud of the work done by herself and the original "GLOW" cast members in paving the way for the future of women's wrestling. 
"I hear a lot of people calling us the legends and trailblazers [of women's wrestling]," Hom said. "That's always a compliment and an honor, to be a part of that group that brought female wrestling to the world. So, I just want to say that, when you think of GLOW, we were the ones who were able to break the barriers and move into a male-dominated sport.
"We do have people tell us that, saying that we were major parts of their childhood and we gave them great memories. That's always such a compliment. We thank our fans for all the love and support."