Jim Ross Says RVD's Legacy Is That He's One Of The Most Underrated Of All Time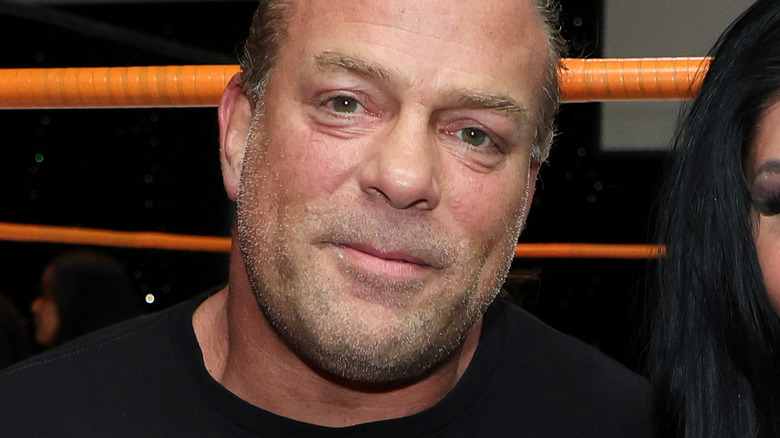 Ethan Miller/Getty Images
Despite everything that Rob Van Dam achieved throughout his career in professional wrestling, Jim Ross claimed RVD's legacy is being "one of the most underrated superstars of all time" during the latest "Grilling JR." RVD has always been synonymous with his enjoyment of cannabis, to the point of launching his own cannabis brand. However, JR believes that became a distraction for some people and led to them no longer focusing on the fact that RVD was a talented in-ring performer, even though he couldn't think of a single time where RVD "s**t the bed somewhere" in a major match.
"He can't just be known like today as the 420 guy, he's got to be known for his skills and his ability to have great main event level matches," JR said. "Look what all he overcame, the perception that he was unreliable, that he couldn't get the job done, he proved all those naysayers wrong in a major way, so he had a hell of a run and I enjoy talking to him."
RVD's personal habits might have led to his run as WWE Champion being cut short after he was suspended in 2006 for a drug arrest, but he has always credited cannabis with benefiting him in wrestling. The WWE Hall Of Famer believes that it allowed him to think "good thoughts," which no doubt helped with the innovative style that he has brought to the ring for decades.
If you use any quotes from this article, please credit "Grilling JR" with a H/T to Wrestling Inc. for the transcription.