NWA's Billy Corgan Explains Combining Wrestling And Music On Smashing Pumpkins Tour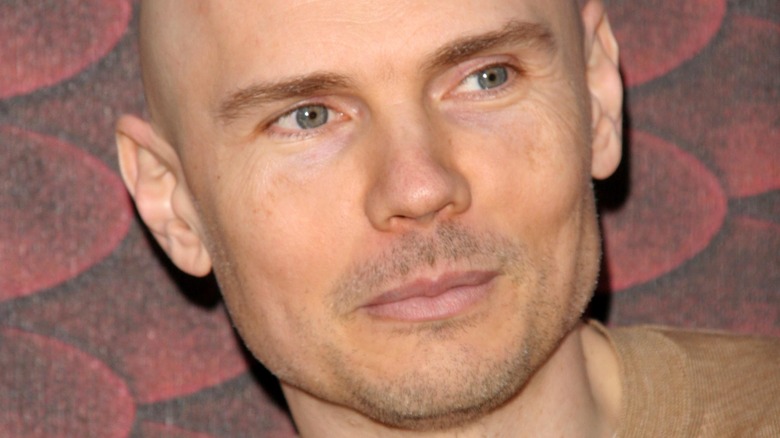 s_bukley/Shutterstock
Rock star Billy Corgan is opening up about his mission to introduce fans of his music to his other passion: professional wrestling. The Smashing Pumpkins frontman, who is also the current owner of the NWA, opened up to Rolling Stone recently about his idea of bringing NWA wrestlers on tour with his band. The Smashing Pumpkins announced last month that the NWA would be part of their tour, and that the wrestlers "will be competing" in most cities the band performs in. Corgan said he "thought it would be fun to introduce wrestling to a crowd that doesn't like wrestling." Corgan, who purchased the NWA in 2017, said he believes if music fans unfamiliar with wrestling were "given wrestling in a certain way, they might like it." 
"Let's call it the alternative version of wrestling — it engages the alternative mind in a way that they wouldn't think if they watched the normal products," he continued. "It's not a financial opportunity. I probably have to go out of pocket to make it work, but I love it as an exercise in putting your money where your mouth is. 'Hey, let me share this other thing I'm doing with you.' And the cost of entry is really low, which I think works for a lot of people. You can watch it, you can not watch it. It doesn't necessarily impact your day."
Corgan has attempted to revive the fading NWA in recent years, reshaping the brand as a singular promotion and doing away with its long history of being a group of regional alliances. To that end, Corgan had introduced TV series called "NWA Powerrr" and "NWA USA," as well as a streaming deal with FITE TV.