WWE Shares Short Documentary Of Mustafa Ali Visiting Saudi Arabia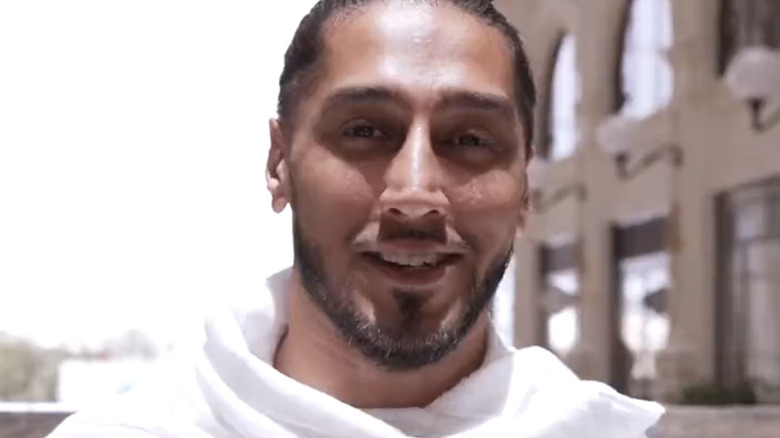 WWE MENA/Twitter
As Ramadan comes to a close, one of WWE's Muslim superstars visited Islam's holiest city. Mustafa Ali made a pilgrimage to Mecca in observance of Ramadan, and WWE sent cameras along to follow the former Retribution leader as he undertook what is known as Umrah.
Not to be confused with a Hajj, which is an annual Muslim pilgrimage and is mandatory for all Muslims, the Umrah can be performed anytime in the year and is a respectful religious observance, but without the time frame or importance.
Ali noted at the beginning of the documentary that he's been to Jeddah and Riyadh before but not for the specific month of Ramadan, which he describes as a "whole different experience." Ali described praying on the flight to Saudi Arabia with the passengers and crew as a "beautiful" experience but was sad that the trip meant that Ali missed his children receiving their fourth stripe in Jiu-Jitsu. 
He was then whisked away on a media tour — where he was impressed by a video package they made of him — and later took part in the most important part of any pilgrimage, performing the Tawaf, which is seven anti-clockwise laps around the Kaaba, the holiest site in all of Islam.
"I just felt so much peace and tranquility," Ali gushed. "I'm still smiling and I'm forever grateful to perform Umrah in the month of Ramadan ... I can't even begin to describe how blessed I am." Ali then went on to thank WWE and the Saudi General Entertainment Authority for putting the trip together.