Jesse Ventura Explains How Pro Wrestling Prepared Him For The World Of Politics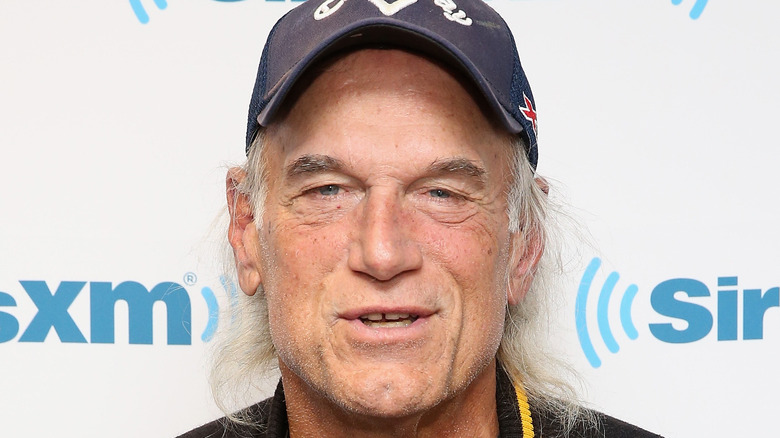 Robin Marchant/Getty Images
Former Minnesota governor, actor, and WWE star Jesse "The Body" Ventura has had quite a career, from his time in the US Navy to his attempts to start a wrestlers union to appearances in major films such as "Predator." During a panel at Steel City Comic Con earlier this month, Ventura discussed how his career in wrestling prepared him for his time in politics.
"Many people have asked me, how did I become governor?" Ventura said. "I can assure you, pro wrestling is a phenomenal practice field. I'm serious." The WWE Hall of Famer explained that wrestling teaches one how to think quickly, adapt to changing circumstances on the fly, and to develop strong public speaking skills.
"I used to get people so pissed off, they'd pay their hard-earned money to see me," Ventura continued. "When I run for political office, all I'm asking for is a vote — that's free. And [for them to] show up. It worked well."
Following his wrestling career, Ventura ran for mayor of Brooklyn Park, Minnesota, and won. He later ran for governor of Minnesota in 1998 as a third-party candidate, defeating both the Republican and Democrat candidates in an upset victory. After one term as governor, Ventura decided not to run again, and has spent the years since as an author and podcast host, among other ventures.
Ventura took steps towards re-igniting his political career during the 2020 election, staging a write-in campaign to become the presidential candidate for the Green party. Ahead of another presidential election next year, Ventura has once again put forward the idea of running as a third-party candidate, claiming that he may join forces with former presidential primary candidate Andrew Yang this time around.