Bruce Prichard Says Nobody In TNA Ever Understood What The X-Division Meant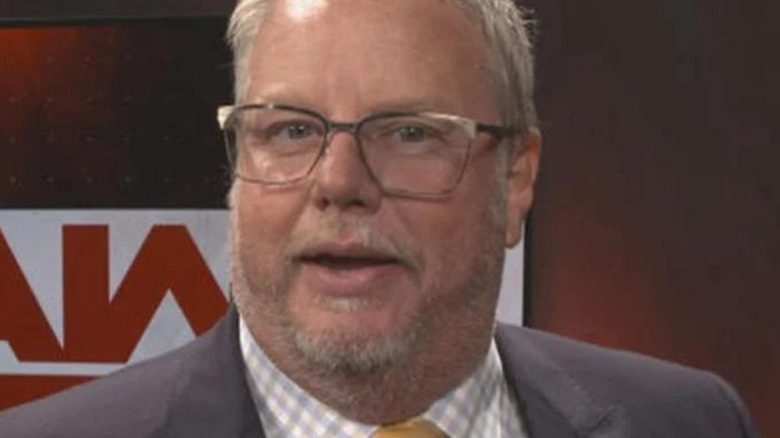 WWE
Despite its unquestioned ability to deliver action-filled professional wrestling contests, the parameters behind Impact Wrestling's X-Division have never been clearly defined and have often been left open to interpretation. As a result, even the most-experienced wrestling personalities have questioned its true purpose.
On a recent edition of "Something To Wrestle," former Impact Senior Vice President, Programming and Talent Relations Bruce Prichard explained his frustrations with the concept, or rather, the lack thereof. When co-host Conrad Thompson asked for Prichard's thoughts on Ultimate-X matches, Prichard stated he hated them and was confused when trying to determine the actual meaning behind the X-Division.
To some people, such as Eric Bischoff, the X-Division Championship was created on the basis of no weight limits, and no limits all around. "So it means nothing, absolutely nothing," Prichard retorted. 
When conferring with his fellow backstage personnel in Impact (then known as TNA), Prichard recalled asking them to share their interpretations of the division. "We have the X-Division. 'Okay, what does that mean? Define it for me. Is it only guys five-foot-two and under ... What makes that division different than any other division? Are they all six-[foot]-nine and over? Are they all under 140 pounds? What makes the X-Division?'"
Unfortunately, Prichard never received a clear answer. While the X-Division's true identity remains quite ambiguous, former X-Division "Speedball" Mike Bailey previously offered up his own take on it, describing it as "just very action-packed professional wrestling." Trey Miguel is the current X-Division Champion after winning the title at Impact Over Drive last November.