Dwayne The Rock Johnson WWE Trading Card Sells For Record Amount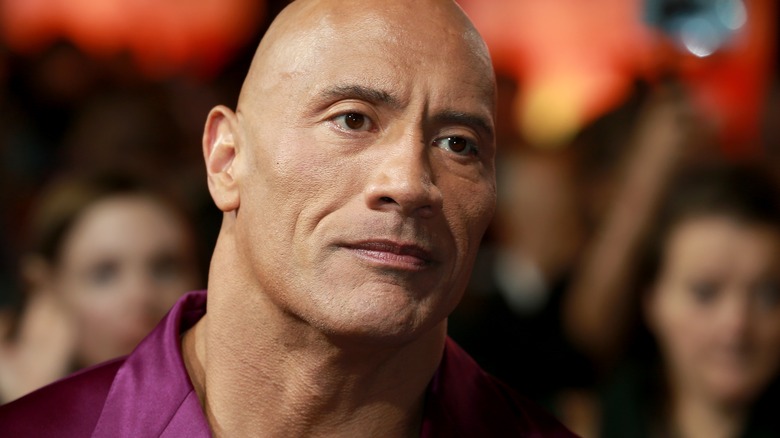 Fred Duval/Shutterstock
There's a new leader in the clubhouse when it comes to the price of WWE trading cards. According to PWCC Marketplace, Dwayne "The Rock" Johnson's 2022 Panini Prizm WWE Black Prizm parallel sold on Thursday night for a record-breaking $126,000. This figure more than doubles the previous high-selling WWE card, which was a rookie card for Hulk Hogan.
"This is arguably the best WWE trading card in existence," Jesse Craig, Vice President of Sales at PWCC, said of the sale. "Cards like this rarely surface for public sale since they are so scarce. And when scarcity outweighs public demand, you see record prices. This was the perfect combination to drive that demand."
In fact, only copy of this particular card exists, making it extremely difficult to find, let alone bid on. It also comes from first WWE Prizm trading card set released since Panini Group claimed exclusive rights over WWE trading cards in 2022 — those rights had previously been held by the Topps Company for almost two decades. Professional Sports Authenticator graded the card a Near Mint 7.
The holofoil image depicts Johnson delivering his signature Rock Bottom finishing move to longtime rival "Stone Cold" Steve Austin. Johnson and Austin were indisputably the two biggest stars of WWE's late-1990s Attitude Era and faced one another at three separate WrestleMania events. Johnson, of course, went on to become a blockbuster film star and the owner of the XFL, while Austin made his return to the ring last year at WrestleMania 38.