Joey Janela Wants To Face Al Snow Or Jimmy Lloyd In Kennel From Hell Match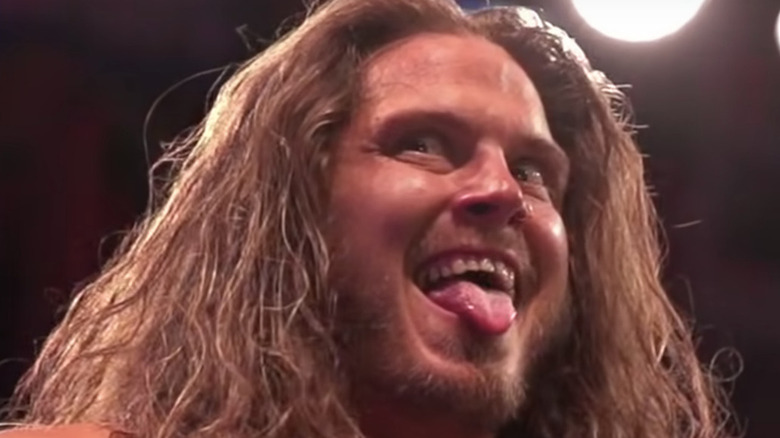 AEW
Joey Janela is no stranger to the world of hardcore wrestling, and he'd love to bring back one of WWE's most notorious matches from the Attitude Era. In an interview with Fightful, the GCW star said that he wants to enter the Kennel from Hell.
The original match — which only occurred once in WWE — saw Al Snow and the Big Boss Man enter a cage that was surrounded by dogs. The bout took place at the Unforgiven 1999 pay-per-view and is widely regarded as one of the worst gimmick matches in the company's history. However, Janela wants to bring it back, and he doesn't care about offending any animal rights groups. "Kennel from Hell, maybe? Yeah, f**k PETA."
When asked about which wrestlers he'd like to face in the Kennel, Janela named Snow and Jimmy Lloyd as possible opponents. However, the latter would be Janela's preference as he feels that beating him up would be appreciated by Lloyd's family.
"I'll feed him to the dogs, maybe die, and then he won't steal money from his mom anymore," Janela said. "So I'm doing it for his family. They love him, but it's getting out of hand."
Later on in the interview, Janela opened up about some of the craziest matches he's ever been involved in throughout his 18-year career. These included a bout set against the backdrop of a "Batman" stage show, as well as a match on a double-decker bus in England. However, it remains to be seen if he'll ever add a Kennel from Hell match to that list.