MJF Tweets (And Deletes) His Thoughts On 'Dangerous Feats In The Ring'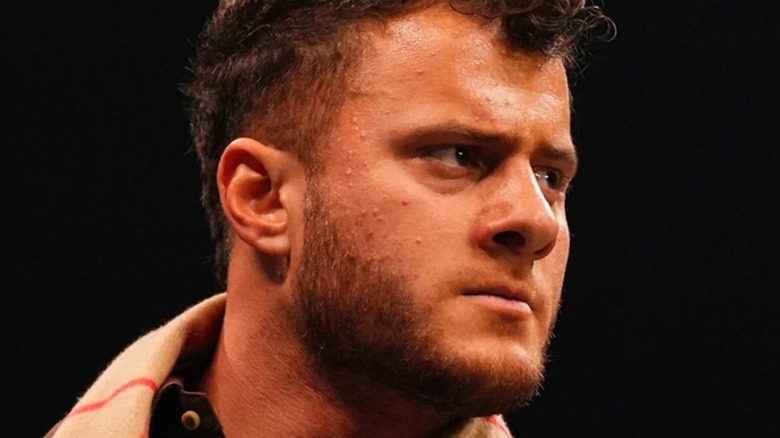 AEW
MJF hardly wrestles, and when he does, he avoids performing the high-risk style that many of his peers are known for. The AEW star isn't a fan of this type of in-ring performing, and he was open about his views in a now-deleted tweet that took aim at fans who want to see wrestlers take big risks.
According to MJF, by way of WrestleTalk, fans are to blame for wrestlers continuing to up the ante in order to please them. "The more wrestling fans become blood thirsty for these dangerous feats in the ring, [the] more the wrestlers will hurt themselves trying to curry fans' favor," the AEW World Champion wrote.
Furthermore, he addressed the performers who keep risking their lives just to please the audience. "The fans don't understand that at any given moment we can be paralyzed from the neck down or even die from a maneuver as simple as a body slam. By the way fans reading this, bodyslams hurt, every move hurts." The AEW World Champion went on to say that the fans' demands will only intensify as long as the wrestlers keep giving them what they want. "They will keep moving the goal post of what they deem is 'good,'" he wrote. "So before you do something stupid. Consider this, [their] tweet about your "banger" gonna pay your medical bills?"
MJF concluded by encouraging wrestlers to try and win their matches, and then leave the ring the same way they entered it. His words might be worth considering, as "The Salt of the Earth" is proof that one can reach the main event scene in a top company without having to take bumps every week.