Nia Jax Got The Wrestling Bug Again Returning For The WWE Royal Rumble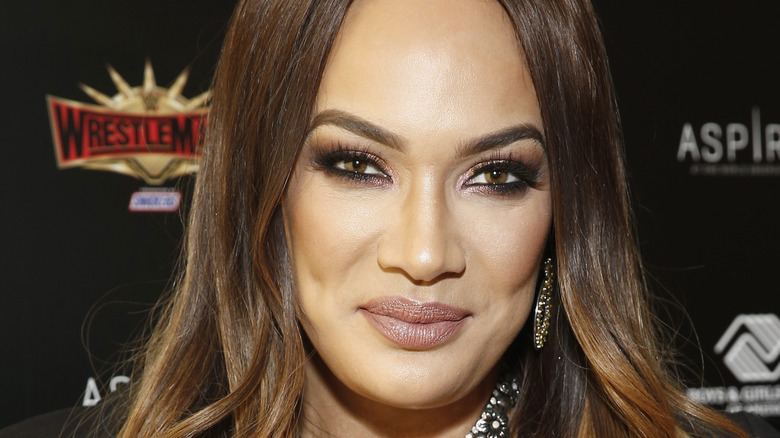 Brian Ach/Getty Images
Nia Jax made a surprise return to WWE at this year's Royal Rumble, following her November 2021 release from the company. On the latest episode of "Busted Open Radio," Nia explained that there are no other returns planned for her in the future.
"I just agreed to do the Rumble," Jax explained, noting that her life is more than just about wrestling now, which led to her not being completely conditioned for competition. 
"I wasn't in the best shape and I wasn't expecting to come back full-time for a couple months," Jax continued. "It's a whole process. So I wasn't expecting to come back full time at the Rumble." 
Jax notes that her best-laid plans to stay away from wrestling went astray once she hopped into the ring, noting that she "did 'catch the bug' again," noting that she would like to "help out anybody [she] could" if she returned to the company. 
"I would love to add to the division," Jax said. She cited Mickie James giving her psychology lessons as an example of what she'd love to pass down to future generations of women's wrestlers and even notes that she's been tangling it up with WWE Superstar Natalya and her husband Tyson Kidd, which is heartening news as Kidd has been retired for many years due to a neck injury.
"Busted Open" host Tommy Dreamer then reminds Nia that fellow co-host Mickie James has a lot of clout in Impact Wrestling –much to the surprise of James– and could help her scratch the wrestling itch there.