Nia Jax Recalls Her Origins In WWE And Shock At Getting Drafted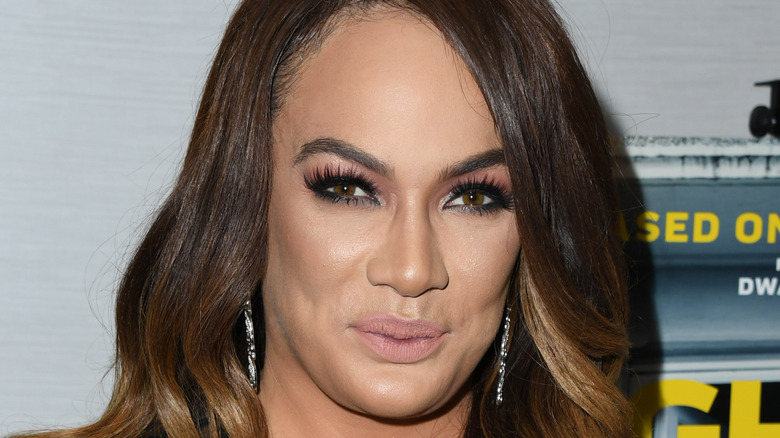 Jon Kopaloff/Getty Images
Former WWE star Nia Jax started her wrestling career in 2015, working her way up the ranks in NXT and eventually being drafted to the company's main roster just a year later in 2016. During a recent appearance on "Busted Open Radio," Jax explained how she got started in the industry, talked about her experience training under Bill DeMott in NXT, and revealed her surprise at being called up to the main roster so quickly.
"I think I was the first tryout in the Performance Center," Jax said. The former "WWE Raw" Women's Champion explained that she wanted to get into wrestling and was going to go somewhere else to train when her cousin, Dwayne "The Rock" Johnson, told her about the new WWE Performance Center. Over the course of her tryout, Performance Center staff members like Sara Amato and Joey Mercury let Jax know that they were impressed, and she was brought into the company's developmental program, led at the time by DeMott.
"I had a great experience with Bill DeMott," Jax continued, saying that she has always responded well to tough love. "I didn't get to do the indies, but I feel like he really wanted to ingrain us in that entire culture." After a year spent in NXT, Jax stated that she was not at all expecting to get called up in the 2016 draft, and revealed that she was not told ahead of time.
"When we showed up that night, they asked us all to come to watch [the draft]," Jax stated. After sitting down, she was asked to move up to the front. Jax was texting her mom when, much to her surprise, her name was called as a draft pick for the "Raw" brand, setting up the next several years of her career.