WWE Superstar Ricochet Talks About His Engagement, Wedding Planning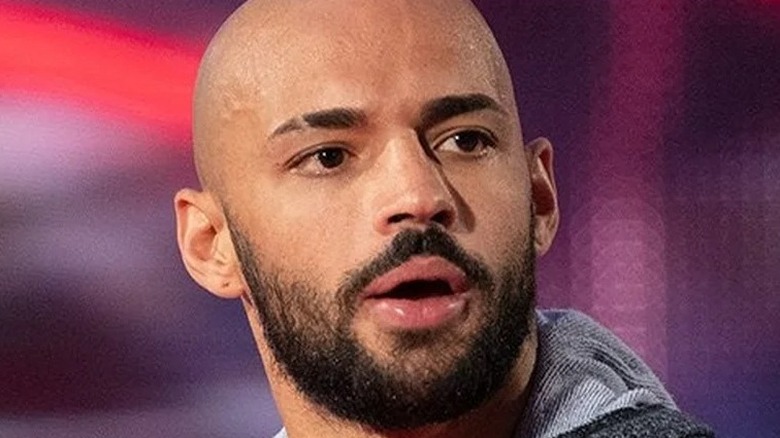 WWE
Now that she has said "yes" and Ricochet is officially engaged to Samantha Irvin, the high-flying superstar is more comfortable spilling the beans. Ricochet has revealed that he had a completely different plan to propose to his fiancé, but was forced to call an audible on the fly due to unforeseen circumstances. 
"I was going to do it on New Year's when we went to see a Tenacious D concert," Ricochet began. "We just flew in that day, and the concert didn't end till like 1:30. We were just so tired. So, I realized this was not the time to do it. I had it [the ring] in my jacket pocket all night. I initially thought I'd just propose once the concert ends. We were just too tired and went back to the hotel. 
"The funny thing is, the ring was in my backpack in our hotel room, but she doesn't have the habit of looking through my things. Or she would have known [I was going to propose]."
A few weeks later, it was Irvin's birthday, and a lightbulb went off in Ricochet's head. He took her to a Blue Man Group concert at The Luxor, and was admittedly "trying to get this big thing going" by contacting a bunch of her friends. Sadly, however, his plans were falling apart again.
'We just want to chill and party'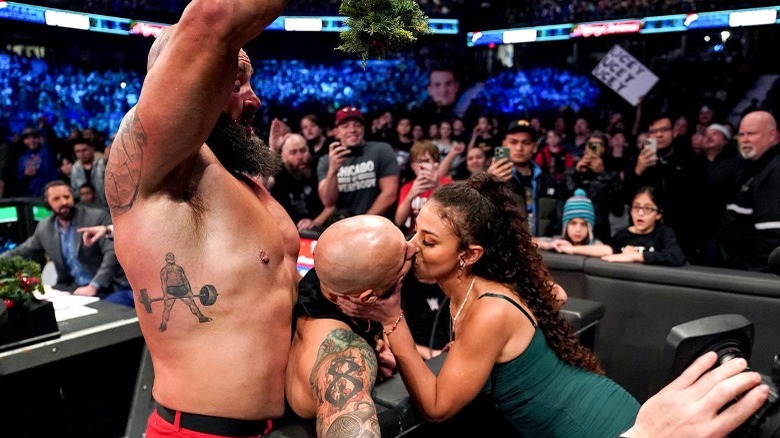 WWE
"The day was not going the best," Ricochet rued. "So, I'm trying to think, 'What can we do different?' Finally, it was just me, Samantha, and her daughter, Mira. We went to do something, just us three. She absolutely loved it. Just as we were leaving, she had her daughter in her arms, and she was describing how cool everything looked [at The Luxor]. Her daughter was very happy, too.
"I realized, 'This was it.' So, we keep walking, and I asked this couple to take a picture of us three. Later, I asked Samantha to take a photo of just me and Mira, which caught her by surprise, since I never ask to take photos. Just then, I went down [on my knees], and she started crying."
Soon after Ricochet popped the question, Samantha tried to explain to her daughter that she was going to get married. Mira's response left the couple startled. 
"She was like, 'Ok, yeah. Can we go to the restaurant already? I'm hungry!' It was funny, but it's just so normal for her that her mom and I are together. It's all she knows. I've known her for like two-and-a-half years, which is like half her life."
He said they have a list of names and around 200 guests for the wedding but are in no hurry to prepare the final list. As for a wedding date, Ricochet and Irvin are targeting "next September" but are keeping all their options open. 
"For us, we didn't even need to get married," Ricochet admitted. "We were chilling and doing our thing. But I just love her and wanted to. We're just taking it little by little and plan to do it when we're comfortable and how we like it."
Ricochet stressed that he and Samantha want to celebrate their love even more so than getting married.