More Details On Racist Pitches Alleged In Britney Abrahams Lawsuit Against WWE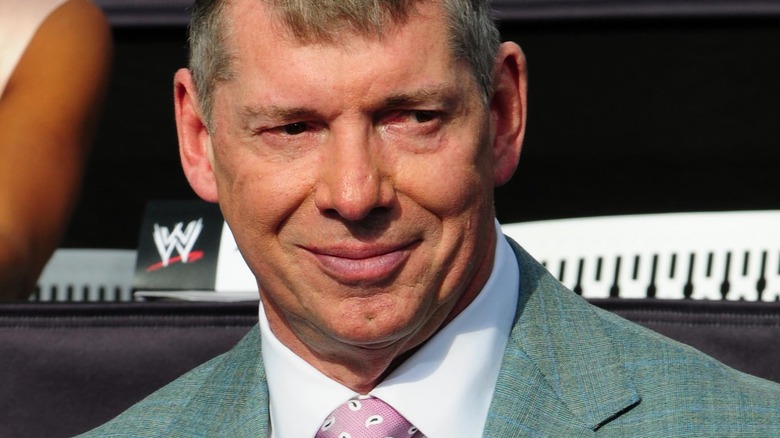 Vallery Jean/Getty Images
Following the news that former writer Britney Abrahams is suing WWE for unlawful employment practices and wrongful termination, Fightful Select has learned more details on some of the alleged pitches that have been deemed racist.
At one point, "WWE SmackDown" lead writer Ryan Callahan reportedly pitched a storyline where Mansoor kept a secret that he was behind the 9/11 attacks. Before that, Callahan and Mansor were said to have maintained a good relationship, which led to talent being shocked that the pitch was even suggested. Callahan was let go in 2019 (before the pitch) after a disagreement with writer Dave Kapoor but was later brought back. Fightful notes that the 9/11 pitch hadn't made its way to Mansoor before the lawsuit news emerged.
Additionally, there was also a pitch from Vince McMahon directly that was "just as bad as the Mansoor pitch" for Mustafa Ali in late 2021. It was said to be something that Ali never would've participated in, which led to him requesting (and being denied) his release in January 2022. Abrahams' lawsuit also mentioned Apollo Crews' Nigerian accent, however that was said to be pitched by an active wrestler before the gimmick made its way to WWE television in early 2021.
Abrahams was hired in 2020 and later fired in 2022 for taking home a WrestleMania 38 commemorative chair, which was something that her Caucasian male cowriters were not apparently punished for. As a result, she is using Vince McMahon and others for monetary damages, unlawful employment practices, discriminatory treatment, harassment, a hostile work environment, wrongful termination, and unlawful retaliation due to race, color, and gender.