Bully Ray Recalls Putting Dixie Carter Through A Table: 'You Will Be A Martyr For TNA'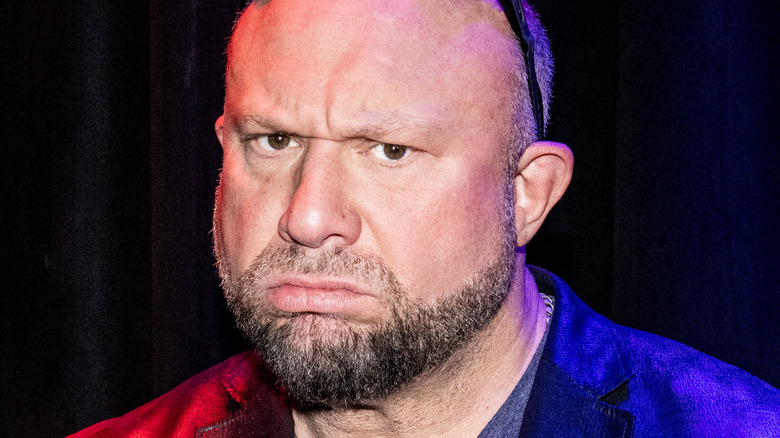 Timothy Norris/Getty Images
In 2014, one of the key storylines in what's now Impact Wrestling involved company boss Dixie Carter becoming the top heel in the promotion, with the obvious conclusion being that she would get powerbombed through a table by Bully Ray. And that was what happened, with the powerbomb in question serving as the climactic moment to a three-day block of TV tapings. Recently, Ray appeared on the "Grown Ass Women" podcast, where he discussed the Carter angle and how it came about.
As Ray remembered, he pitched the storyline to then-head of creative John Gaburick as a six-month plan, feeling that it could pop a strong rating while stressing that, having done a similar spot to the then-77 year old Mae Young in 2000, he would be able to protect Carter. "I'm very proud to say that by the time we got to that final episode, we did a 1.4 rating," he recalled. "And when you think about it, a 1.4 rating for Impact — TNA at the time — [was a] really, really strong number." Ray appears to be confusing the 1.41 million viewers who tuned in for the episode with the 18-49 demo rating, which was a 1.08 that week, but it was still a good performance by company standards.
Carter subsequently said that she legitimately broke her back taking the bump, which Ray dismissed. "When she went to the doctor, I guess they found two little hairline fractures that she probably could have got slipping in the bathtub," he claimed, adding that she did "a great job" and that it might be the "cleanest" powerbomb he ever gave a woman before pivoting to how he convinced Carter to take the bump. "I said 'In the fans' eyes, you're gonna be a martyr for TNA,'" he recalled. "'They're gonna appreciate you for what you did ... you're gonna be so over on social media.' [Her] eyes lit up!"
If you use any quotes from this article, please credit "Grown Ass Women" with a h/t to Wrestling Inc. for the transcription.