Vince Russo Responds To Resurfaced Hulk Hogan Comments On WCW Bash At The Beach 2000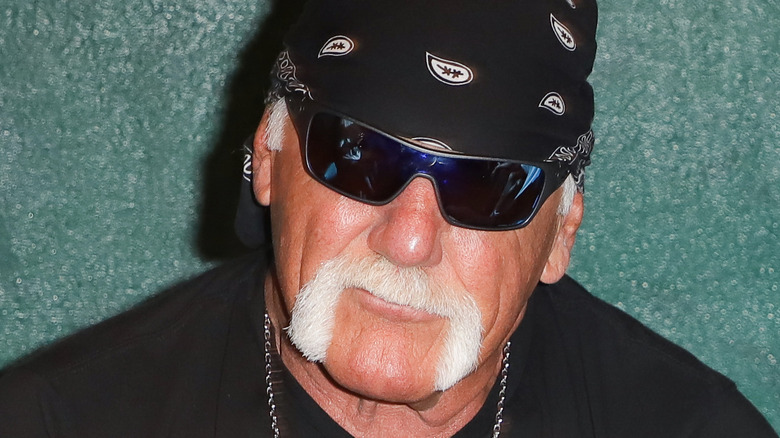 John Parra/Getty Images
As if WCW Bash at the Beach 2000 wasn't complicated enough, some previously unreleased comments from Hulk Hogan recently surfaced that contradicted past accounts of the events from Eric Bischoff, Vince Russo, and even Hogan himself. But after hearing the latest retelling of the story, Russo takes issue with some of the details and has recently addressed them.
While appearing on "The Wrestling Outlaws," the former WCW booker shared that Hogan's take on the situation was inaccurate. While the recording indicated that he was angry with Hogan for taking advantage of the creative control given to him by the promotion, the writer recalls that he held no animosity towards the Hulkster. He just found the former champion's actions to be unprofessional.
"I was told by John Laurinaitis that Hogan agreed to the script," said Russo." We checked everything out with him first... so I'm walking into that building thinking we're all fine [and] he signed up off on it... Then literally two hours before the show, I'm getting out of nowhere, 'This doesn't work for me brother.' If I had any beef, it was just the fact that [Hogan] agreed to it on Friday and here we are on Sunday and you're changing your mind two hours before the show. To me, that was the unprofessional part of it, but I never got hot at the guy for playing his creative control card when WCW gave it to him."
Russo explained that Hogan didn't want to lose the title on what would be his last night in WCW. Although, the plan was always to have Booker T leave as the champion. As a result, the final product saw WCW Champion Jeff Jarrett laying down for Hogan, regaining the title, and losing it again to Booker all in the same night.