Kurt Angle Could See The Rock Doing A 30-Minute Match At WWE WrestleMania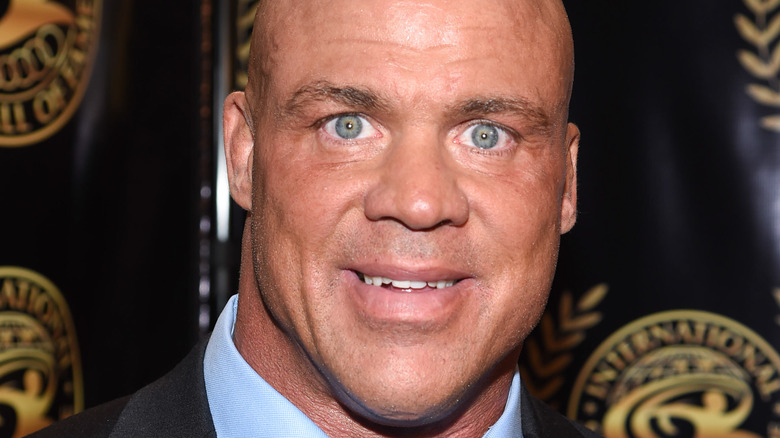 Dave Kotinsky/Getty Images
WWE Hall of Famer Kurt Angle has hung up his boots, retiring after a loss to Baron Corbin at WrestleMania 35, but the former WWE Champion thinks there's one Attitude Era star that could still make some magic in the ring: Dwayne "The Rock" Johnson.
"As good a shape as he still is, he really trains hard," Angle said on a recent "Kurt Angle Show" episode, "and he has been able to keep his body young and active ... I believe that he could still wrestle." Johnson has been the subject of rumors over a possible match with Undisputed WWE Universal Champion Roman Reigns, with Johnson's physical condition often a cause for concern, after he suffered an injury against John Cena during their WrestleMania 29 clash.
"I believe that if he wants to do it, he could put in a good 30-minute match at WrestleMania," Angle said. "I don't doubt that for a second. He's able to take care of his body as much as he did lately, I don't see it being a problem for him."
Johnson's wrestling career is seemingly on hold, as the "Young Rock" star has been dealing with various business ventures, including his Teremana tequila brand, as well as the third iteration of the XFL, which began its season in February. Johnson sent a video message to fans after the Royal Rumble, but had otherwise been absent from this year's WrestleMania season, which saw his cousin Roman Reigns victorious in defending his title against Cody Rhodes in the main event.