Matt Cardona Nearly Cancels Match Against Will Ospreay Over Pay Dispute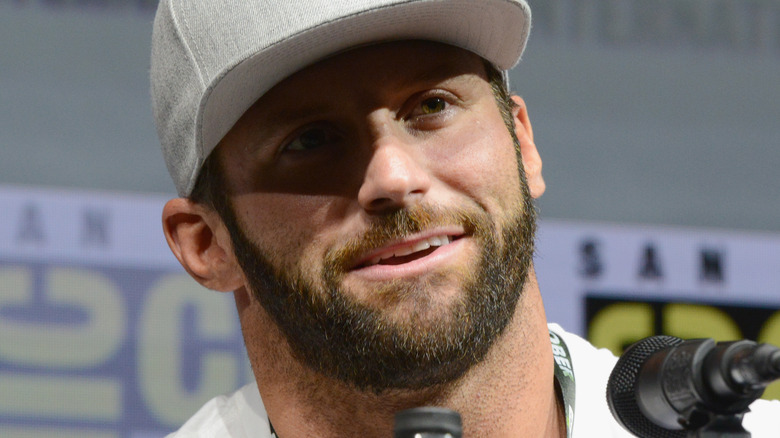 Albert L. Ortega/Getty Images
As the old saying goes, "card subject to change." Usually that involves wrestlers being pulled due to injury, but that is not the case today for Matt Cardona and UK promotion 1PW. The promotion announced in late April Cardona was scheduled to wrestle Will Ospreay for them in June, only for the tables to seemingly turn around today.
In a tweet that has since been deleted, Cardona revealed to fans that the match between Ospreay and himself was now off. The reason; money.
"Unless I get my payment that I was promised before this match was advertised today, this match isn't happening," Cardona tweeted. "Sorry fans."
1PW wouldn't respond publicly to Cardona's claim, and their tweet promoting Cardona vs. Ospreay for June 10 remained up shortly after his declaration. As it turns out, that's because 1PW and Cardona would work something out, with the former GCW World Champion taking to Twitter later in the afternoon that the match was still on, with some added perks thrown his way. 
"Update...I got my money from 1 Pro Wrestling," Cardona tweeted. "It's a shame I had to make a public tweet to get it, but it is what it is. I can't wait to make my return to the UK! I'm looking forward to Cardona vs. Will Ospreay! It's going to be an instant classic! And Steph Delander will now be there too!"
With the match no official once again, questions regarding whether Cardona's deleted tweet was legitimate or part of a storyline will now fade away into distant memory.