WWE Hires Retired NXT UK Star Eddie Dennis To Write And Produce For NXT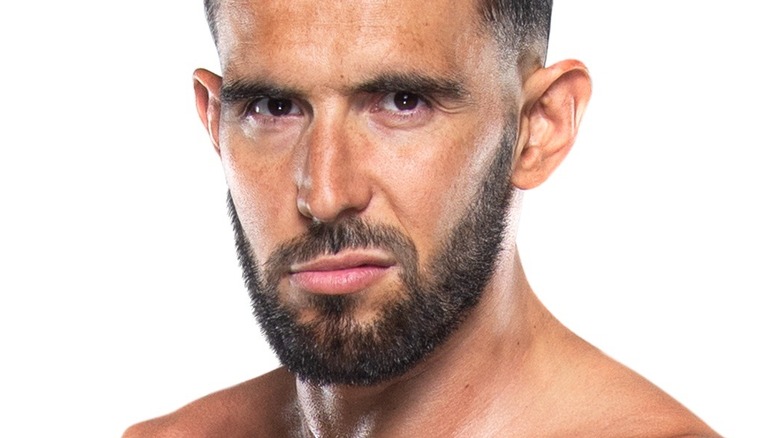 WWE
Recently, WWE posted a video on their LinkedIn highlighting new employees hired by the company in the first quarter of 2023, something they do throughout the year. Being that these are usually about corporate hires, they're not generally of interest to most wrestling fans, but this one was an exception. That's because it included Edward Mark Dennis, who appeared for the now-defunct "NXT UK" brand as Eddie Dennis before retiring from the ring, joining WWE's staff as "writer/producer" for the "WWE NXT" brand. Dennis announced his in-ring retirement at a Revolution Pro show on March 27, right at the end of the Q1 2023 window for the hirings WWE was spotlighting on LinkedIn.
Dennis, 37, started his journey as an independent wrestler in 2008, spending a decade plying his trade before signing with WWE in 2018. He was pushed fairly heavily on "NXT UK," to the point that he had matches on two of the three TakeOver specials that took place during the brand's existence. At the first in January 2019, he lost to Dave Mastiff in a no-disqualification match, while at the third and final TakeOver, he scored a win over Trent Seven.
Dennis was released from his WWE contract with the bulk of the "NXT UK" roster on August 18, 2022, as he was not among those kept on to be moved to Orlando for "NXT" proper or even the planned "NXT Europe" overhaul of the UK brand. Being that he would have required a work visa and those take time to sort out, the native of Swansea, Wales has most likely been penciled in for the "NXT" writer/producer job for a while.