Eric Bischoff Remembers Hulkamania Australia Tour: 'Hogan Was Frightened'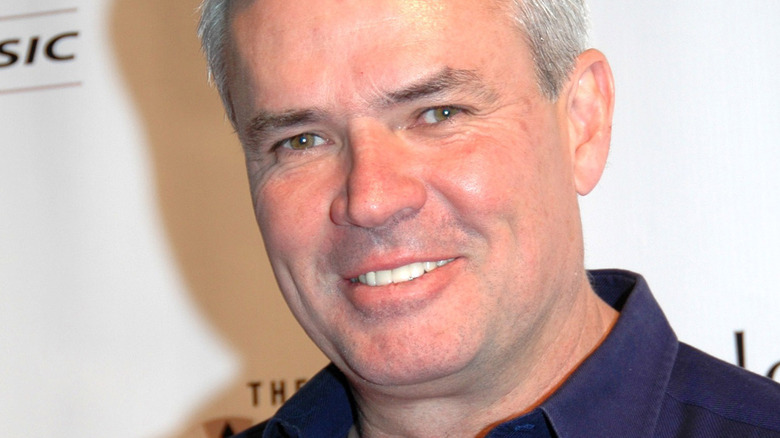 Bruce Gifford/Getty Images
The Hulkamania: Let the Battle Begin tour in 2009 remains an oddity of late 2000s professional wrestling. Between a nearly 60-year-old Hulk Hogan wrestling more in one week than he had in three years, and his opponent during the tour being a freshly-retired Ric Flair, there are a lot of questions that fans have wanted to know about the tour. 
On a recent episode of "83 Weeks," Eric Bischoff recalled what Hulk Hogan's mentality was in the lead-up to the tour.
"I think he was really nervous about that, beyond nervous, I think he was frightened. Because he didn't know how his back was going to hold up. He wasn't able to work out. He wasn't able to train. He could barely freaking walk at that point," Bischoff said. "He couldn't sit for more than 20 minutes at a time, he'd have to get up and try to move and then after 15-20 minutes of moving around, he had to sit down again because he couldn't keep moving. It was a really bad situation for him."
Bischoff went on to recall that there was a real fear in the tour that Hogan could blow out his back in the ring. He also said that the Hall of Famer was almost definitely (legally) medicated at the time.
Putting Together the Tour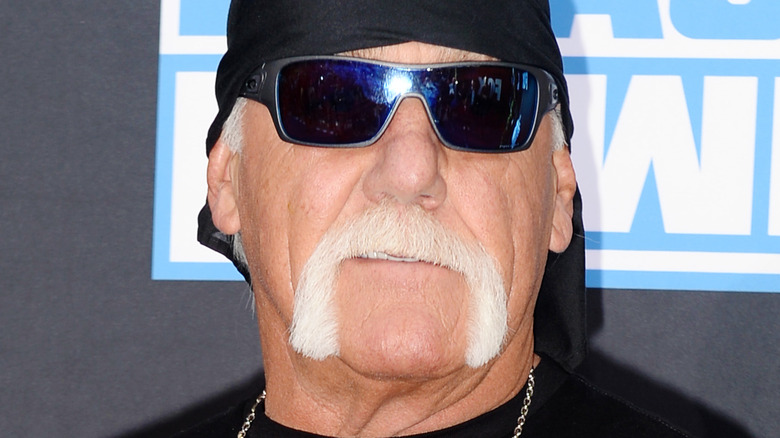 Jerod Harris/Getty Images
The Hulkamania: Let the Battle Begin tour itself came from a connection through a cousin of Rikishi, Reno. Eric Bischoff said Reno had connections with a promoter in Australia, and with Hogan having never performed in Australia, it seemed like a good idea for the Hall of Famer.
"Australia was always that market, I think Hulk and others felt like, 'Man, if we could just do one big tour in Australia.' Because it was a hot market and Hulk hadn't spent a lot of time in Australia. I'm not even sure he had been there before."
Bischoff said Hulk Hogan was very receptive to the whole idea, especially doing that kind of tour without WWE. However, due to his physical condition at the time, he had one caveat for doing the tour that would have had to be fulfilled.
"I ran it by Hulk and he got excited about it. Hulk wanted Ric on the card. That was a big concern," he said. "Hulk was in really, really bad physical shape at that point and also knew that he had to be in there with somebody he could really trust and depend on that could help him overcome some of the limitations that he had physically."