Chavo Guerrero Has Ideas For How WWE Should Book Dominik Mysterio Going Forward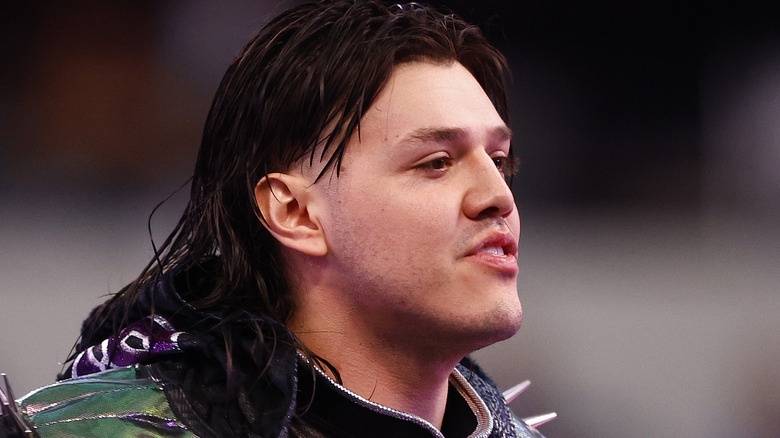 Ronald Martinez/Getty Images
Chavo Guerreo has recently voiced his opinion about WWE's use of Rey Mysterio, Dominik Mysterio, and the revival of the Latino World Order. That conversation continued during a recent interview with Bill Apter of Sportskeeda. Chavo noted that he thought it was distasteful when WWE tried incorporating Eddie Guerrero into storylines at times, but he's okay with Dominik suggesting that maybe he is Eddie's son.
"This one makes sense because you have Dominik, he's now questioning, 'Am I really your son?' You know, the whole, 'I'm your papi' thing in 2004, whatever it was," Guerrero said. "This one really makes sense, and they should have saved it until now, and I think this angle would be even bigger."
Guerrero suggested WWE should've been selective in their use of Eddie, but this angle with Rey and Dominik is where it would have been most impactful. He went on to say that Dominik needs to beat the crap out of someone and perhaps needs his Uncle Chavo to come in and show him how to really be a Guerrero.
"I'm thinking Dominik's gotta get some heat back," Guerrero added. "He's gotta beat his dad up really good at the end and break his knee like I did or something. He's got to really get heat back because Rey already beat him, and I'm not saying you can't go anywhere else with it, but to me, you're stealing some of that heat."
Guerrero concluded his pitch by saying that Dominik needs to be despised, not just hated. He wants to see him become "unpredictable" like Brian Pillman.
If you use any quotes from this article, please credit Sportskeeda with a h/t to Wrestling Inc. for the transcription.