Jimmy Korderas Thinks WWE Runs The Risk Of Hurting Omos' Momentum With Backlash Loss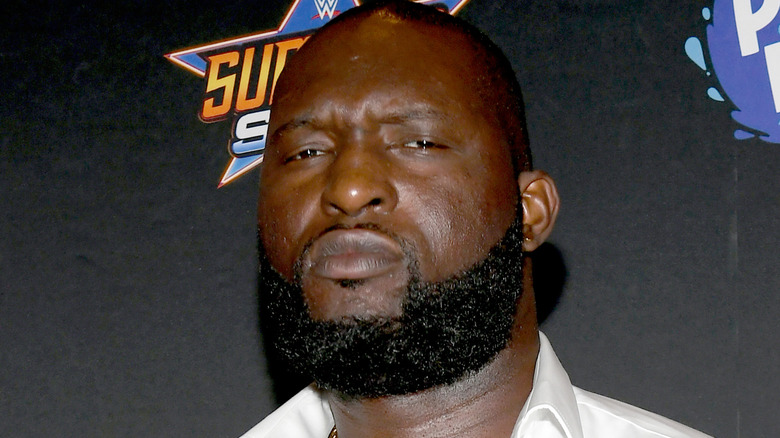 Bryan Steffy/Getty Images
Even though Jimmy Korderas thought the match between Omos and Seth Rollins at Backlash was pretty good, he does believe that WWE is running the risk of damaging the "Nigerian Giant's" momentum in the long term.
"Sooner or later he has to get some credible wins or they're going to lose all momentum with him because they've got a future star potentially to make it in the future," Korderas said during his latest "Reffin Rant."
Recent months have seen WWE place far more focus on Omos, which started with him getting a featured singles match at WrestleMania 39 against Brock Lesnar. This continued again at Backlash as he faced Rollins which has had fans paying far more attention to him. However, even though Korderas did feel that Omos deserved some credit for how the match turned out due to his performance in Puerto Rico, it did mark consecutive premium live event losses for him. While being part of major matches helps to build momentum, wrestling fans can quickly stop believing in someone if they fail to secure any important victories — something Omos has been lacking as of late.
It now remains to be seen what is next for the former "WWE Raw" Tag Team Champion and how WWE intends on using him and his manager MVP. However, he is one of a select few free agents coming out of the WWE Draft meaning he can now turn up on either brand which should allow the company some more creative freedom when choosing the next steps for his career after his latest loss.
If you use any quotes from this article, please credit "Reffin Rant" with a H/T to Wrestling Inc. for the transcription.