Mideon Is Adamant That His House Is Haunted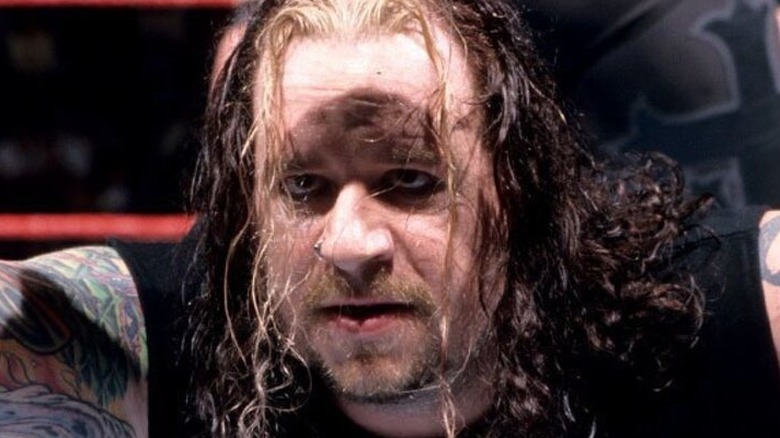 WWE
As a member of the Ministry of Darkness, former WWE European Champion Mideon knows a thing or two about the supernatural. During an interview with "The Two Man Power Trip" podcast, Mideon was suffering issues with his internet signal and blamed it on specters. 
"My house is haunted," Mideon said. "Everything I have is haunted." 
Mideon explained that he recently bought a picture at an antique store that feels cursed, noting that he got a bad vibe from it, and then ended up purchasing it a year later. 
"When I went to Vegas a couple weeks ago for Taker's thing I went to the Zack Bagans Museum — the ghost adventures guy," Mideon continued. "I did the VIP thing, there's only like three of us, they recognized me and I got free reign of the place. I got touched in one room but nothing else happened."
Mideon is no longer a wrestler, who retired and took on a job as a chef at the now-closed Cafe Ponte in Clearwater, FL. He's still connected to his Ministry of Darkness colleague The Undertaker, and took part in The Undertaker's retirement celebration at Survivor Series 2020, and even got the WWE Hall of Famer to help him in a Favorite Chef competition. 
Mideon was not only a member of the Ministry of Darkness, but also Undertaker's Bone Street Krew and recently recounted how he had to drink an entire bottle of Jack Daniels as part of the initiation, which Mideon said was an easy task for him, noting that he'd drank a bottle of Wild Turkey 2-3 times a week when he was in WCW.