WWE Raw Ratings Continue Fall In Key Demo Opposite NBA And NHL Playoffs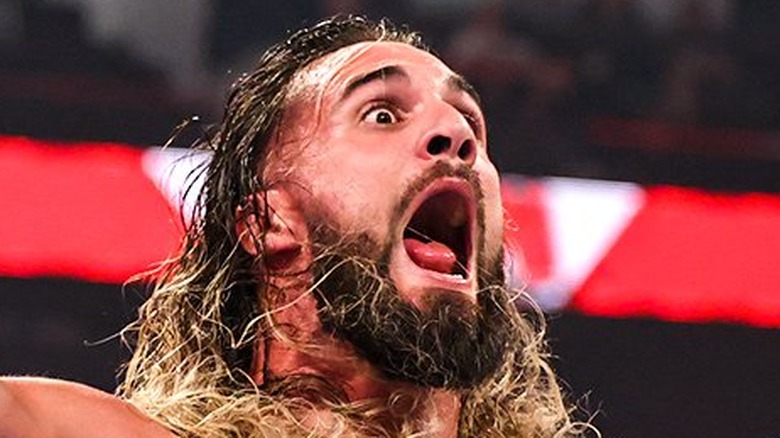 WWE
With NHL and particularly NBA playoff competition taking a bite out of wrestling viewership, both WWE and AEW reportedly made a point of stacking their TV shows this week, with WWE building around the World Heavyweight Championship tournament, but at least as it goes for "WWE Raw," it's unclear if the gambit paid off. According to ShowBuzzDaily and Wrestlenomics, "Raw" averaged 1,785,000 viewers across its three hours (effectively flat with last week), approximately 670,000 of which were in the "key demo" most valued by advertisers, adults aged 18 to 49 (down 5% from the prior week). The latter figure translates to a 0.51 demo rating, earning it fourth place in rankings of Monday's cable originals.
For a bigger picture look at the ratings, the Wrestlenomics Patreon page tracks how "Raw" did in various demographics in relation to the median of the prior four weeks' numbers. By that metric, the show was down in all demos other than 50+, which increased by just 1%. The biggest percentage drop came in women aged 18 to 49, with a 15% dip, followed closely by adults aged 18 to 34 with a 14% drop, and male viewers aged 12 to 34 with a 13% decrease. Total viewers, as with the week to week comparison, mostly held steady, only dropping 2%, while adults aged 25 to 54 also saw minimal attrition, with a 3% decrease.
"Raw' held pretty steady throughout the show in the key demo, opening with a 0.50 rating for hour one, going up to a 0.54 for hour two, and then going back down to 0.50 for hour three. Across all demos, the show opened with 1,779,000 viewers for the first hour, increased to 1,905,000 viewers for the second hour, and then bottomed out at 1,670,000 viewers for the third hour.