Homicide Thinks His Name Might Be Why He Never Joined WWE, Says He Could Change It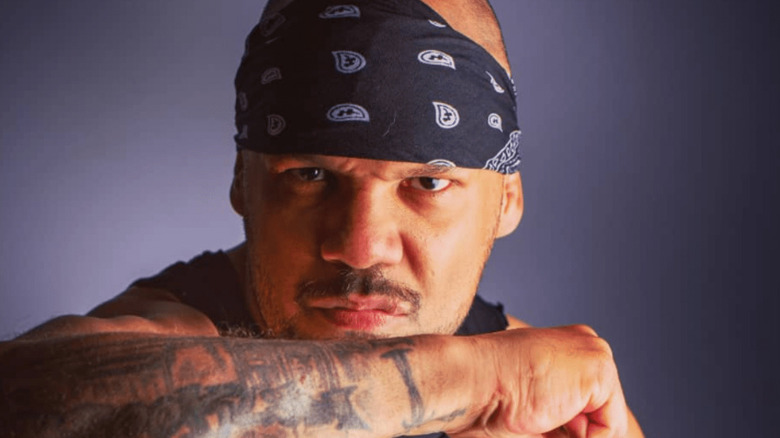 187Dee Erazo/Instagram
Homicide has accomplished a lot in his storied professional wrestling career. Starting his journey at the age of 15, he went on to become a staple of East Coast promotions such as Jersey All Pro, Jersey Championship Wrestling, and Ring of Honor. 
"The Notorious 187" would also join forces with Hernandez to form one of the most iconic tag teams in TNA/Impact Wrestling history, the Latin American Xchange, aka LAX. More recently, he has been seen in other major promotions like MLW, NWA, AEW, and New Japan Pro Wrestling. But for all of his accolades, he still hasn't made it to WWE yet, and he has a theory why that hasn't happened yet.
While speaking to the legendary Bill Apter, Homicide shared that he once had goals of wrestling for WWE at Madison Square Garden. However, despite making it as far as catering in the past and getting Mick Foley's seal of approval, he's never even been invited to participate in a dark match. He feels that part of the reason is because of his name.
"I really don't know why, but it could be the name Homicide," said the multi-time champion. "It's too graphic maybe, but I tell people I got no problem changing my name."
Though that could be a factor, WWE has no problem changing names either. Fans have seen it happen many times before, even with some of Homicide's former TNA colleagues. The "Urban Legend," though, is keeping an open mind when it comes to a change in his future, and this could lead to more opportunities down the road, possibly even a return to All Elite Wrestling. In the meantime, he feels blessed for all the incredible accolades and milestones he's achieved outside of the global sports entertainment entity.