Nick Patrick Says WWE Acted Like More Of A Team Than WCW, Got Answers Easier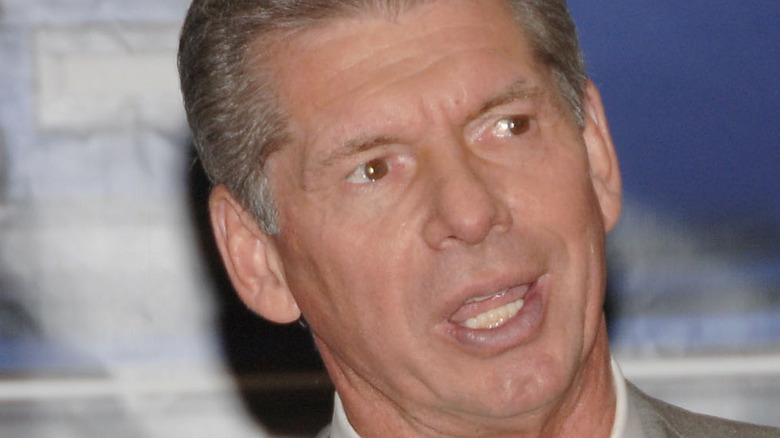 Jamie Mccarthy/Getty Images
There are many wrestlers and personalities who can say they've worked for both WCW and WWE during their careers, and Nick Patrick, who primarily worked as a referee for nearly 30 years, is one of them. When WWE bought WCW in 2001, he was one of only three referees who had their contract picked up. 
During a recent mailbag session, he was asked about some of the biggest changes backstage while adjusting to the new company.
"More like a team in WWE than WCW," he said during the "Monday Mailbag with Nick Patrick." "WCW, some of the big stars had their own private locker rooms, private catering, and private time. You could or couldn't go in and out of there."
Patrick then explained how he never really saw that in WWE, citing The Undertaker as a major example despite his elevated status in the company. "Even Undertaker dresses with guys, with the rest of the guys, you know?" 
While he noted that "Taker" did pick his spot in the locker room, it wasn't private and wasn't cut off from the rest of the wrestlers. At the end of the day, though, he attributes the biggest difference between the two companies being the presence of Vince McMahon, suggesting that if you had a question, he'd be the one to give you an answer.
"WCW had a lot of monsters, but they made real monsters," Patrick continued. "It was hard to get a direct answer a lot of times. If you want to get a damn answer in WWE, you go up to Vince ... You'll get a straight answer from him."
If you use any quotes from this article, please credit "Monday Mailbag with Nick Patrick" with a h/t to Wrestling Inc. for the transcription.