Mark Jindrak Says His WWE Run Was 'Mediocre,' Blames His Own Immaturity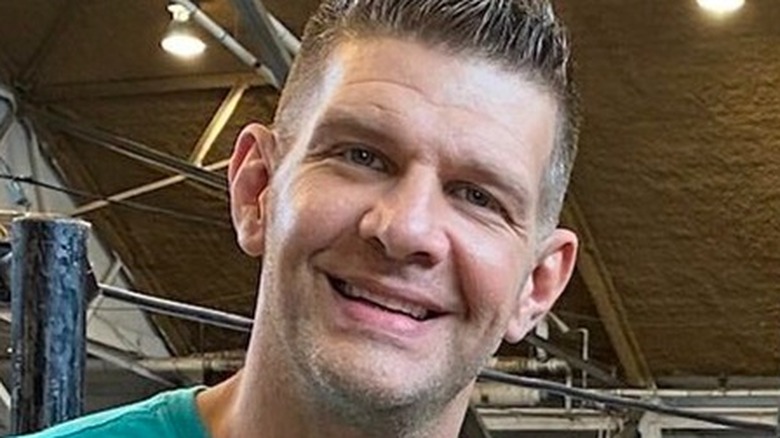 Chris Van Vliet
Mark Jindrak feels his WWE career was mediocre and has explained why he couldn't hit bigger heights in the company. Jindrak worked for WWE from 2001 to 2004, and even though he was a former WCW Tag Team Champion, he didn't quite catch on to the same level during his time with WWE. 
"I look back on it now and it was mediocre," said Mark Jindrak about his WWE career when speaking to "Developmentally Speaking." "I wasn't like a jobber or anything or enhancement talent, I felt like I was in the middle of the pack. Obviously, with Evolution that could have been a big feather in my cap." 
Jindrak was planned to be part of the Evolution faction, with WWE going as far as to do some pre-tapes featuring him instead of Batista. However, the decision was made to not use him due to his attitude away from the ring. 
"I was kind of too immature," he admitted. "Orton and I liked to joke around a lot and I think that hurt me and my chances ... I'm not going to point fingers at anyone, it was mainly my blame. I didn't take the opportunity I had and run with it."
It wasn't just the potential to join Evolution where Jindrak thinks he dropped the ball as his tag team run alongside Garrison Cade was another example where he could've made a bigger name for himself. 
"My head wasn't fully into the game, I was still young. From an athlete's standpoint, in my mind, I was like, 'I'm a phenomenal athlete so I'm always going to have a place,' and then when I got released from WWE in 2005 it was nothing personal."
If you use any quotes from this article, please credit "Developmentally Speaking" with a H/T to Wrestling Inc. for the transcription.